A labrador is a sturdy, active, and athletic dog. But the endless energy sometimes becomes too much. Walking them with dog leashes and collars is not the best idea because it can get you dragged. A harness is a great alternative. From the right harness type to durability, we'll cover everything. A harness is excellent for managing your lab during walks, hikes, and more. We have listed the best harness for your labrador:- RABBITGO
The RabbitGoo is easy to put and release. Slide the harness over the dog's head, fasten the buckles, and adjust the straps. While top handle provides more control for large breeds, small breeds can benefit too. The harness is fully adjustable. It creates a perfect fit while leaving room for growth.
The 2 metal leash rings make the walks safe and prevent dog pulling. Your labrador retriever will never choke with this harness. It is made of durable nylon and has soft padding. Your dog remains cool during outside activities due to the breathable mesh.
What stands out:- The breathable padded air mesh prevents skin irritation. It keeps the dog cool and cozy all the time.
Want to make a difference and transform the daily dog walks? This revolutionary harness from PawSafe is a perfect fit. With this, you no longer have to feel dragged or frustrated. It is designed with the comfort and convenience of your dog in mind. The harness's secure fit and padded straps keep your pup safe and comfortable. It prevents your dog from choking. 
This harness comes with four adjustable straps, allowing complete customization for all breeds and sizes. It lets you control your dog better and redirect the pulls effectively. Wondering what's more? Do not miss its escape-proof design that prevents the slightest chance of slipping out. You stay in full control of your pet without any pulling or straining.
What stands out:- What truly makes it special is the dual leash attachment. The two metal leash attachments let you try different walking styles and training methods effortlessly. 
An adjustable dog harness with a lockable collar like Winsee is a perfect match for large breeds like Labradors. You can use the side adjusters to fit the harness based on your dog's size. The reflective straps ensure your pet's safety and protect them during the night walks. 
This Winsee also has two metal D-rings that prevent pulling and help with a relaxed walk. They distribute the pressure and avoid choking. Besides, with an ease of use, this harness becomes one of the vital options. The quick snap buckles make securing the harness on and off faster. 
Besides, the breathable mesh lining ensures your pup is comfortable even during long walks.
What stands out:- The sturdy fabric handle of the harness remains the highlight. It offers better control when assisting your dog.
Made from durable & premium Nylon, this is wear-resistant. This harness from ThinkPet comes with breathable fabric, making it ideal for summertime. It also has a no-pull design that benefits dogs who rush too much.
The front D-ring of the harness significantly corrects the dog's pulling behavior. The front and the back D-rings offer the correct balance, making it suitable for training, walks, and mountain climbing. There is also a wide back handle that will give you quick support in emergencies.
Do not miss the bright reflective lines on the edges of the harness. They improve both the visibility and safety of your dog. 
What stands out:- The four adjustable straps on the chest and neck make this harness versatile. They make it easier to put on and off. 
Discover unmatched mobility with fully adjustable D-rings and 2-quick release buckles. Your dog will experience a snug fit and unrestricted movement with Auroth's tactical dog harness. It is a durable harness with sturdy stitching that will last long.
The harness also features molle strips on both sides that can carry essential gear. The harness is perfect for outdoor activities, hunting, training, and service. It is equipped with two metal rings to resist the strongest of pullings. However, it comes with mesh fabric, ensuring optimum comfort for your dog.
What stands out:- This heavy-duty harness from Auorth is made from nylon. It is sturdy and will stand strong in the toughest conditions. 
If you have been facing severe issues while walking your dog, this tobeDRI harness will prevent pulling and offer a relaxed experience. With a simple design and fast securing, it offers ease of use. You will witness no accidental detachment with its sturdy locks.
The two rings of the harness help manage the sturdy pulls from your dog. It distributes the pressure in an even manner, reducing choking. The four easy-size adjusters make it convenient for the harness to fit your dog. Its strong nylon webbing gives the harness a further edge.
What stands out:- A striking feature of tobeDRI's harness is easy cleaning, it can be machine washed. Besides, all its metal accessories are rust-proof. 
The Bolux comes with an adjustable chest strap. It is customizable for lab puppy growth and allows pets to move freely. The rugged nylon handle makes it manageable to control your pet. It is a large harness ideal for labrador puppies, Staffordshire terriers, Golden Doodle, etc.
The reflective straps increase dog visibility at night. Don't miss the D-ring connection. Connect the leash attachment with the handle on crowded streets for the best experience. It's a great pick for hiking, running, and hunting for outdoor adventure.
What stands out:- The vivid fluorescent trim on the vest makes it more reflective than others.
The no-choke Eagloo harnesses for labrador puppies are comfortable and safe. The pressure is evenly distributed on the chest pad instead of the neck.
The 2 quick snaps and 4 adjustable buckles make it easy to wear. Slip the harness over the dog's head, fasten the buckles, and your pet is set. The extra handle and the metal D ring make it a no-pull harness. The handle is sturdy to secure your dog on a car drive.
The harness is designed with the dog's comfort kept in mind. The durable and breathable material is built to last.The foam-padded mesh lining keeps your dog active all day.
What stands out:- The convenient top handle provides instant control for safety protection.
The Petsafe Deluxe harness is among the best dog harness no-pull solutions. Vets and behaviorists have trusted it for over a decade. The front chest attachment and the martingale loop steer them gently in the headed direction. Your lab will no longer experience choking issues.
Breathable and light construction offers both quality and durability. The Deluxe smart dog collar and comfortable padding take the dog walks to the next level. The brand has been a trusted leader in pet behavior and products. You can make a worry-free purchase with their expert customer care.
What stands out:- Increase your pet's safety with the reflective stitching.
Looking for better training results? Get more control with a 2-Hound Design dual clip dog harness. Get a comfortable dog walk with four adjustment points. The Swiss Velvet lining prevents rubbing. The stainless steel hardware makes it a super strong harness. Veterinarians, dog behaviorists, and dog trainers recommend this worldwide.
Get the ultimate dog-walking experience by attaching the front and back of the harness. Redirection becomes easier with the front attachment. The clips distribute pressure evenly and eliminate pain points. Functionality, safety, and comfort make an excellent combination. The martingale loop or back connection distributes pressure evenly.
What stands out:- The chewing replacement warranty makes this unique.
This air mesh harness comes with heavy-duty features for hiking or running. It is effective regardless of outside weather. The slide-over head harness is super easy to put on. If you have strong pullers, it helps improve the on-leash behavior.
Attaching the leash to the front clip harness will benefit here. The back clip leash attachment points are for relaxed walks. Looking for more control? The top easy lift handle makes it one of the best harnesses. Don't miss the ultra-reflective strips added for enhanced security. They keep your pet visible even at night. Another safety feature is the ID tag to keep your pooch safe.
What stands out:- The buckles are super secure and fit the harness on the dog's chest.
Kurgo Tru-Fit smart harness is crash-tested for pets up to 75 lbs. The US Federal Motor Vehicle Safety Standard for child restraint systems has been used for testing. It is a mix of comfort and strength. The steel nesting buckles and padded chest plates say it all.
The harness has five adjustment points for a comfortable fit. Attach the leash at the front and back, and keep your pooch safe during car rides. The included dog tether is compatible with most car seat belt systems. It can also be de-attached to be used as a training lead.
What stands out:- The padded chest plate gives enhanced comfort and protection.
The Julius harness for a labrador fits in one move. The IDC power harness gives you the most professional control. The chest straps are parallel to the leash and transfer the power efficiently. You can stop or hold your lab puppy with minimal effort.
The handle at the top adds to the control. The harness is carefully manufactured with excellent materials. You can customize it with the hook and loop patches. The harness structure is different for small dogs. It is designed to keep specific dog sizes and relevant leash angles.
What stands out:- The green zone design principle frees your dog's neck for breathing and movement.
Ruffwear's superlight harness is perfect for neighborhood strolls and outdoor activities. It comes with a front attachment point and a customized fit.
You can keep store IDs and dog waste in the stash pocket. The side buckles, made from nylon, offer an easy on and off. A visible fabric with a reflective harness makes it secure. Moreover, it resists debris buildup and stays clean longer. The design makes it stand out as a prime harness for labrador retrievers. Finally, a harness that fits. The four adjustment points make it flexible.
What stands out:- The technical fabric with an athletic fit remains a product highlight.
Tired of buying loose harnesses for labrador retrievers? Get a precision fit with Petsafe Surefit's 5 adjustment points. It gets your labrador puppy accustomed quickly. The center strap makes it a comfortable harness. It distributes gentle pressure on the chest instead of the dog's trachea. The durable nylon straps provide reliable restraint. The tactical design makes it a perfect fit for training.
Clipping the leash on the front and back will give you extra control. The small size is for dogs with 18-22 inches of chest girth. It is best to measure your labrador for accuracy.
What stands out:- The two quick snap-clasp buckles make putting on the harness hassle-free.
How To Find the Best Harness for Labradors?
Size and Measurements
Labrador sizes vary per American Kennel Club. 
Average Male Height – 22.5 to 24.5 inches

Average Female Height – 21.5 to 23.5 inches

Labradors fall into medium-large breed sizes. Follow these steps to get an accurate harness. Pick the larger one if your dog size is between different harness sizes. Go for adjustable straps.
Measure The Chest
Begin with taking chest measurements. Wrap the measurement tape around the broadest chest part. It is usually a few inches above the front legs. 
Add a Few Inches
Add a couple of inches to the derived measurements. It aids in the lab's body movement and growth. 
Measure the Neck
It is not mandatory, but do check. Take tape to measure neck circumference. 
Fundamental Feature Of Good Harnesses
The attachment point is the prime feature. Read below to know why.
Attachment point
Traditional attachment points were on the dog's spine or back. It had some control issues. Today, we have them in the front on the chest or under the chin. Some also have front and back attachment points. It is more humane and provides adequate control. 
Harness Attachment Point Options
Front

Back

Front and back

Long lines are best attached from the back
The back-attachment point is ideal for long lines. Attaching it to the front risks the entangling of the front legs. A front and back harness gives maximum flexibility. You won't need a separate off-leash harness for running. 
Double-ended Two leash attachment points.
Using a back-attachment point lets you use a double-ended leash. A single-ended leash can tighten the harness when only attached to the front.
Different harnesses have variable tightness degrees. One with front and back attachment reduces gaping by balancing tension. Clipping the leash attachments at two points sounds too much, but it is best. 
How Do You Choose The Right Harness For a Labrador Retriever?
Optimal control comes from a properly fitted dog harness. Handling large pets becomes effortless. A harness isn't cruel but aids in protection. Here are all you'd need to consider before getting a labrador harness. 
Material
Material quality is the first factor. Nylon, polyester, and breathable hybrid materials are a few options. Nothing is more vital than your pet's comfort. The harness must not put much pressure on the neck and throat. The pull should be evenly distributed throughout the chest and body. Look for a harness guaranteeing sturdiness and comfort. 
Strength
A 6 month old lab can also drag you in public. Labradors are naturally inclined to swim and play and have high energy.Labs are famous military dogs. Dogs without no-pull training can be challenging to maintain in long walks. A harness with extra padding provides the required strength. Look for safety features, reliable buckles, and quality stitching only.
Size
Labradors are medium-sized dogs that mature at six months. But they grow after maturity too. A harness with an adjustable strap is handy. A lab continues to grow for two years. You wouldn't want the harness to restrict your pet due to some extra pounds. Opt for a flexible harness that can be adjusted. 
Adjustability
Adjustability is a vital consideration for young pups. Resizing the harness based on the dog's growth is essential. Adjustable harnesses fit any body type or size. Ensure the clips are adjustable and well-built. A strong and popular breed like a labrador can break cheap clips. 
Comfort
Double padding is a must for both young and old dogs. Most dogs pull often, and such padded material won't cause discomfort. A soft harness is comfortable and prevents injuries. The dog's body and skin remain safe. Some are only made for running and keep your dog in great shape. 
Safety
Safety features like reflective material is a must-have. It increases dog visibility during early morning or night walks. Labrador retrievers who are likely to escape are more secure with such features.
Some come with attached handles for more security. It is easier to grab your pet if they take off. Harnesses with seat belt features are also becoming popular. 
Durability
Durability becomes vital if you buy a harness for the lab. Always pick harnesses with a higher durability rating. An extremely durable dog harness will last from puppyhood to adulthood. Go for fully adjustable ones for the best results. 
Cost
Budget is essential but comes second to quality. Buying cheaper products will make you spend again. Though cheap pet products are pocket-friendly, they lack quality. Get a good harness instead of going for cheap ones.
Your pet's age is also a contributory factor. Soft vests are best for puppies and older labradors. A front, rear, or dual clip harness is great for adult labs. 
Types of Harnesses for Labrador Retrievers
With different harness types, it's easy to get confused. From dual clip to step-in harnesses, there are several. I'll help you understand each other and decide on the right one.
Labrador Vest Harness
These are basic walk harnesses. They are simple, lightweight, inexpensive, and made of mesh, plastic, or nylon. Generally clipped under the dog's legs, they don't go over the head. Dog owners with well-behaved dogs on leashes can get these. 
Front and Back Clip No Pull Dog Harness
Most harnesses for labrador retrievers are either clipped back or front on the dog's chest. But the front and back clip harness can be attached at all the points.
A double-ended leash is required for the front clip attachment. One point is attached at the front and another at the back. It provides more control over your escape artist. A no-pull dog harness minimizes the pup pulls without hurting them. 
Tactical Dog Harnesses
These are popular for training, trekking, and hunting. Besides labs, it is ideal for other dog breeds, like German Shepherds. Military and service dogs wear tactical harnesses often. 
Tightening and Control Harness
These harnesses are more aggressive than standard ones. They will tighten when your dog pulls. Dog chests can be squeezed on tightening. Experienced trainers and dog handlers use them best. Not sure which chest piece is right for your dog?
What Makes a Good Harness For Lab?
A good labrador harness requires time, effort, and patience to buy. Avoid cheap harnesses that can snap, fall apart, or break. Ensure the chest piece fits well and is not tight. The dog must move with ease wearing the harness. The no-pull harness alone is not enough. Train your for lab adequate results. 
How to Ensure the Harness Fits Your Labrador?
A Labrador retriever's weight is not the only deciding factor. Measure the neck and the chest for an accurate fit.
Add two inches to the chest measurement in case your lab gains weight.

The dog's Neck measurement is not required for all harnesses, but it aids in regarding an overhead chest piece.

Check the tightness after fastening the clips and buckles.

Your two fingers must fit to ensure it is comfortable. If not, then it is too tight.

Tips to Get The Perfect Harness For Labradors
Most dogs find the choke chain or pinch dog collar painful. But a harness is comfortable and makes training straightforward. Lab puppies may bite the leash too much initially. However, showing patience will go a long way. Here are a few tips to acclimatize dogs:-
Positive reinforcement training is best for accustoming your lab. Giving them treats or toys when they follow commands is beneficial.

Start slow and small. Place the harness on the floor and let them explore. Let the dog get used to the buckles and leash. You can treat them for being brave and sniffing.

Put on the harness if you see progress. Let the dog walk around wearing the harness. Even if it is for a few minutes, treat them.

Start with small neighborhood strolls if the dog is confident. Increase the walk durations gradually for smoothness.

Final Verdict
Though excellent family dogs, labrador retrievers love being work dogs. Irrespective of their style, you need the best harnesses for effective energy management. These athletic dogs are up for everything from trekking to hunting. You need a high-quality harness for your lively pooch. The best harnesses for labradors are:-
RabbitGoo is best if you want to control your large lab easily.

Kurgo Tru-Fit Smart is for labradors having frequent car rides.

Eagloo provides maximum comfort with its breathable material. Each harness offers unique features and benefits.

The final call comes down to your requirements. Choose the one that best suits your dog's needs and keeps them comfortable.
FAQs
At What Age Using A Dog Harness Is OK?
A puppy can be introduced to a harness at any age. You must only ensure the harness rightly fits their growing bodies. An ideal age for a harness is around eight weeks when your dog starts to walk. 
When Are Dog Harnesses Usually Needed?
Harnesses are comparatively easier than collars. It offers several benefits, from alleviating back pain to eliminating pressure on a dog's throat. You can consider a harness if a dog pulls much during walks. 
Harnesses are better suited for walking dogs. Collars are more comfortable and hold the ID. Vets suggest using a harness for many dogs with breathing issues. 
Should a Labrador wear a harness?
Labradors are athletic and sturdy. Having a harness makes them easier to manage. Be it walks, hikes, or treks, they are secured.
What size harness for a labrador puppy is best?
You will need at least a 9-inch long collar for a lab puppy. Most labrador retrievers fit into the large harness category. For accuracy, take labrador measurements. 
How do I stop my Labrador from pulling on the leash?
Starting leash training with a harness early is suggested. Teach them self-control and practice attention. Treat them when the position is correct. Do not let pulling reinforce.
Should I use a collar or harness for my Lab?
Dog Harnesses are considered humane for pets. They give more control than collars. Different harness types also make it easier to choose for your lab pup. 
What size harness for 8 week lab puppy?
The size range for a small harness for an 8-week-old Labrador puppy is:
Chest: 12-18 inches

Waist: 10-16 inches

What is the best solution for dogs that pull?
The best solutions for dogs that pull are no-pull harnesses, especially front-clip harnesses that redirect the dog toward you when they pull. These are more effective and humane than collars.
Will a harness stop a dog from pulling? 
A properly fitted front-clip no-pull harness can help significantly reduce and curb a dog's desire to pull, though training is also required. Not all harnesses are equal, so get one designed specifically to stop pulling.
What is best harness for small dogs that pull?
Some of the best harnesses for small dogs that pull are the Sense-ation or Freedom no-pull front-clip harnesses. Ensure they are properly fitted – snug but not too tight.
Also, is the size adjustable for a growing puppy?
Yes, many no-pull dog harnesses have adjustable straps at multiple points to allow room for growth on puppies. The Puppia soft harness line has several adjustable sizes that can accommodate growing puppies.
Is there a humane alternative to no-pull harnesses? 
Yes, Martingale collars can humanely tighten around the dog's neck when they pull, without fully choking them as standard collars might. However, harnesses reduce neck strain better.
Is there such a thing as a "chew-proof" harness?
There's no such thing as a fully chew-proof harness for determined chewer dogs. However, nylon or leather harnesses withstand chewing damage better than fabric harnesses. Using bitter apple spray may also help.
Why do dog trainers not like harnesses? 
Some trainers don't like harnesses because they allow dogs to pull and rewarding the pulling behavior. However, proper use of front-clip no-pull harnesses gently steers and redirects dogs without harming them. Positive reinforcement training should be used.
Author Profile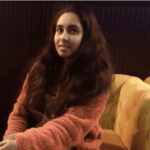 Labradors have an extraordinary capacity for love and companionship, and my mission is to help you unlock their full potential. Hi there! I'm Sarah, a proud contributor to Labradorandyou, the go-to online resource for all Labrador Retriever enthusiasts. As a lifelong owner and avid admirer of these remarkable dogs, I bring a wealth of knowledge and hands-on experience to our readers.

One of my strongest beliefs is in the power of positive reinforcement training. I'm truly passionate about helping our readers build strong, positive relationships with their Labradors. Whether you're a first-time owner or a seasoned Labrador enthusiast, I aim to provide you with the resources and guidance to cultivate a bond that will endure a lifetime.