Are you looking for the best dog food for Labs? To help your dog, remember that food that's high in protein sources like chicken, fish, or eggs is awesome. It should be specially formulated for large, active breeds with around 25-30% protein and 12-15% fat. Find the best food that contains omega fatty acids for coat and joint health. Limiting fillers, artificial preservatives, and ingredients that commonly cause allergies produces optimal nutrition for a Lab's dietary needs.
Our comprehensive list will give you all the information you need to decide what your dog needs. As per us, Royal Canin and Hill's Science diet is the best.
Royal Canin Labrador Retriever Adult Dry Dog Food, 30 lb bag
Blue Buffalo Life Protection Formula Natural Puppy Large…
Chicken Soup for The Soul Small Bites Dog Food, Chicken,…
Purina Pro Plan High Protein Puppy Food Shredded Blend…
Nulo Freestyle Dry Puppy Food, Premium Grain-Free Larger…
As a first-time pet owner, choosing the right food for your Labrador large-breed puppy can be challenging. That's where Royal Canin Dog Food comes in as our top pick for this breed. This specially formulated dog food not only meets the nutritional needs of your growing pup but also ensures they stay healthy.
One of the features I love about this product is its targeted nutrition for digestion and optimal stool quality. The added EPA and DHA from fish oil are crucial to maintaining healthy skin and coat, which is essential for Labrador Retrievers as they tend to have sensitive skin. 
Furthermore, an exclusive complex of antioxidants such as vitamin E ensures your furry friend's immune system develops correctly during these formative months. Royal Canin's specialized kibble design, specifically created to cater to purebred Labradors aged 8 weeks to 15 months old, sets it apart from other options.
Here's a review from a Lab owner:- "I have a five-year-old yellow lab that is a very picky eater since a puppy. Have tried multiple dog foods with limited success. He would eat the new food for two weeks and then stop eating. Even tried making my own….same results… Until we tried this brand. He now eats every meal and he's been on this for at least 8 months. His coat has been amazing-he is an allergy dog and itchiness has subsided. Since using Royal Canin, the improvement has been incredible"
Pros
Supports healthy digestion and promotes optimal stool quality.
Promotes healthy skin and coat to nourish a Lab puppy's developing fur.
Helps support immune system development with antioxidants, including vitamin E.
Formulated specifically for the nutritional needs of purebred Labrador Retriever puppies.
Cons
Small size (2.5 lb) may not last long for larger breed puppies
As the #1 Veterinarian Recommended brand, this dog food utilizes high-quality protein derived from chicken meal and oats that help build and maintain lean muscles in large puppies such as Labradors.
The formula also includes DHA from fish oil to support healthy brain and eye development. This food is appropriate for new pet owners who appreciate Hill's Science Diet for its carefully balanced set of minerals. 
This optimal calcium level promotes controlled bone growth, strong teeth, and overall skeletal health! Rest assured, when you buy Hill's products, you purchase foods made responsibly in their TRUE GOLD-certified zero-waste facility in the USA. 
Here's a review from a Lab owner:- "My puppy is pretty picky. We had an expensive, high-rating dog food for her before this one and she was uninterested. So we decided to research a little bit and look into different types of food and came across this one. As soon as we open it she perked up. It is aromatic and she showed interest right away. She loves this dog food and it does not cost an arm and a leg for a large bag. It also does not give her diarrhea and she has food sensitivities."
Pros
Supports lean muscle development for large breed puppies.
Promotes healthy brain and eye development with DHA from fish oil.
Helps build strong bones and teeth with a balanced set of minerals.
Contains optimal calcium levels for controlled bone growth in large breeds.
Cons
Some large breed puppy owners may prefer a more natural or organic ingredient list.
Nutrish dog food has surged in popularity due to its complete health benefits. It contains Omega fatty acids and promotes good dog health. From supporting an active mind to providing lean protein, it is trustable.
It contains ingredients like chicken, sweet potato, Flaxseed, Turkey meal, etc., for optimum development. Dog owners have rated Nutrish food highly regarding freshness, flavor, and ingredient quality.
It is an ideal solution for your dog's nutritional needs and provides a complete and balanced diet. The affordability factor of this dog gives it another edge. You will rarely find healthy and tasty dog food in this price range. Pet owners have been feeding their pets a Nutrish diet combined with wet food for years. It has worked wonders and resulted in an active and healthy dog.
Here's a review from a Lab owner:- "I have a happy Lab when I pour this in his bowl. Grain free also saves me a lot of poop clean up in my yard too. There's so little waste in this food that elimination is much smaller. I try to buy this when it's on sale, it's a great product."
Pros
Offers excellent freshness and high ingredient quality.
Contains meat as its primary ingredient.
Nutritious and healthy dog food.
Affordable dog food.
It is a zero-grain dry dog food.
Cons
May Cause gastric issues in some labradors.
This irresistibly delicious adult dog food can be used as a snack, food topper, or mix-in. It is free from any preservatives and offers enhanced digestive health. Ceasar's chicken is a great snack or can be mixed with kibble for a comprehensive dietary solution.
With real meat or poultry as the #1 ingredient, Caesar's adult chicken dog food is a tasty and healthy treat. However, it should be given as part of a balanced meal for the best results.
If you don't have time to prepare fresh chicken for your dog, this can be an excellent replacement. It makes a perfect match for Labs, who do not like veggies in their chicken. It also works great for senior dogs due to its superb taste and ease of feeding.
Here's a review from a Lab owner:- "This works well for my pup when I don't have time to make her fresh chicken breast what I like most is there are no veggies just chicken cause she doesn't like her veggies!"
Pros:
Extremely flavorful and nutritious dog food.
Acts as a perfect quick meal for your dog.
Senior dogs like the taste and enjoy easy digestibility.
Free from vegetables, making it perfect for picky eaters.
Cons:
Customers have reported some dogs not enjoying the taste.
Blue Buffalo is a fantastic choice for first-time pet owners looking to provide their large-breed puppies with the essential nutrients needed for healthy growth. Moreover, these dog foods are formulated with real chicken as their primary source of protein, promoting the strong muscles your pup needs. 
This carefully crafted dry dog food contains wholesome whole grains, garden veggies, and fruit, which is important for overall well-being. One remarkable feature of Blue Buffalo's recipe is the inclusion of antioxidant-rich LifeSource Bits. DHA and ARA fatty acids in the mother's milk are present in this formula, assisting in cognitive function and retinal health development.
Here's a review from a Lab owner:- "I started using this brand because of my pops. I noticed his pups didn't have a smell and their coat was gorgeous. I switched brands to this one and I noticed immediately how perky my pup was as well as the dog smell has gone. It's a bit expensive but it's worth it especially if you consider your pup to be like a family member. I'll continue to purchase this brand"
Pros
Natural ingredients without any chicken by-product meals, corn, wheat, or soy
Antioxidant-rich LifeSource Bits for a healthy immune system and oxidative balance
Supports large breed puppy's muscle growth and cognitive function with DHA and ARA fatty acids
Real meat (chicken) is the first ingredient, with added whole grains, veggies, and fruit for a well-rounded diet
Cons
Some dogs may have allergies or sensitivities to chicken or brown rice.
Chicken Soup for the Soul is an excellent choice. This wholesome chicken, turkey, and brown rice recipe is designed specifically with large breeds in mind. Also, it is soy-free, corn-free, and wheat-free. One of the most notable features of is its blend of real animal proteins combined with glucosamine and chondroitin. 
These ingredients support joints, foster strong muscles, and maintain immune health with antioxidants from superfoods like apples and blueberries. The Omega 3 and 6 fatty acids help promote healthy skin and coat health, while dried chicory root offers prebiotic fiber essential for proper digestion.
What sets Chicken Soup apart from other pet foods is its mission-driven approach. They donate four meals to shelter pets through their Fill a Bowl… Feed a Soul program every time you buy one of their products!
Here's a review from a Lab owner:- "My dog loves this food and eats every bite when placed in front of him. We recently had him to the vet for a blood test. He remarked how all his values had improved. I told him we'd put him on this food since our last visit and he told us to keep it up. We're very happy with this food and so is the dog."
Pros
Supports lean muscle with glucosamine and chondroitin
Maintains immune health with antioxidants and superfoods
Promotes healthy skin and coat with Omega 3 and Omega 6 fatty acids
Made with real ingredients, free of by-product meals, artificial flavors, or preservatives
Cons
Only available in a 4.5-pound bag, it may not be ideal for larger breed dogs or long-term use.
Pro Plan is a top pick for first-time pet owners. This high-protein, high-quality food provides essential nutrients to support your large breed pup's overall health. It has DHA-rich fish oil, which aids brain and vision maturation, to antioxidants that strengthen their developing immune system.
Your furry friend will relish each bite of this delicious Shredded Blend mix of crunchy kibble and tender, shredded chicken pieces. Its thoughtful formulation ensures long-term benefits. For instance, incorporating this into your puppy's daily diet can improve digestion and strengthen bones and joints.
Here's a review from a Lab owner:- "My dog loves this food and eats every bite when placed in front of him. We recently had him to the vet for a blood test. He remarked how all his values had improved. I told him we'd put him on this food since our last visit and he told us to keep it up. We're very happy with this food and so is the dog."
Pros
Supports a puppy's developing immune system with antioxidants
Nourishes brain and vision development with DHA from omega-rich fish oil
Provides delicious taste and texture with crunchy kibble and tender shredded pieces
Comes in a convenient 34 lb. bag for easy feeding and storage
Cons
May not be suitable for puppies with poultry allergies
Some dog owners may find the 34 lb. bag size inconvenient or difficult to store
Let me introduce Nulo- a premium, grain-free dry dog food offering unbeatable nutrition while catering to your pup's dietary needs. Nulo has high animal-based protein content (75%), providing essential amino acids for muscle development.
It is a balanced diet manufactured in the USA with no corn, wheat gluten, soy, or artificial additives. It also contains DHA supplementing kibble that may reduce destructive behaviors and help cognitive development. I appreciated that Nulo left out egg and chicken proteins – common ingredients many dogs have difficulty digesting.
The Turkey & Sweet Potato recipe is tasty and has Ganeden BC30 probiotics supporting healthy gut flora to aid digestion. Packaged in a 6-pound resealable bag designed specifically for puppies' chewing habits, it promotes dental health, too!
Here's a review from a Lab owner:- "Contains all the nutrients and vitamins to give a puppy a good start without all the unnecessary extras. Like that I can get it in salmon as breed is sensitive to chicken.."
Pros
Promotes healthy bone development with balanced levels of calcium and phosphorus
Supports cognitive development in puppies with DHA supplementation
Grain-free for a balanced diet, healthy weight, and shiny coat
Contains 75% animal-based protein for better flavor and nutrition
Cons
Larger kibble size may not suit smaller breeds or puppies with dental issues.
Some dogs may not enjoy the flavor of salmon and sweet potato.
Eukanuba is designed for large breed puppies with expected adult weights over 55 lbs and high-quality chicken as its main ingredient to provide a well-rounded diet. One of the standout features is the clinically proven DHA levels that support healthy brain development.
After switching to Eukanuba, my puppy became more trainable and focused during our training sessions. Their optimal fat and carbohydrate levels have been beneficial. The natural fiber and prebiotic blend in this puppy kibble aid gentle digestion.
Overall, Eukanuba Dog Food has exceeded my expectations regarding providing complete nutrition. Eukanuba offers everything from muscle growth support with high-quality animal protein sources to supporting bone health with optimized calcium levels.
Here's a review from a Lab owner:- "Our puppy breeder fed Eukanuba to the litter's puppies and recommended we continue to feed it to our new fur baby. We have fed our dogs Eukanuba in the past and we're confident in the quality of the food. We know how important good nutrition is to giving our puppy girl a good start in life. I can't personally attest to how it tastes, but she likes it."
Pros
High-quality chicken is the first ingredient for a protein that powers their day.
Concentrated energy is beneficial for growing puppies to support healthy development.
Clinically proven levels of DHA support healthy brain function for smarter, trainable puppies.
Complete and balanced nutrition specifically designed for large breed puppies up to 15 months old with an expected adult weight over 55 lbs.
Cons
Some dogs may experience digestive issues with this product, especially if transitioning from a different brand of dog food
Made with deboned chicken as its primary ingredient, this 22lb bag of high-quality dog food delivers 65% protein and healthy fats. The grain free dog food recipe is blended with sweet potatoes that cater to puppies' dietary needs. Merrick's formula supports muscle development and promotes healthy skin with omega fatty acids.
Furthermore, it includes glucosamine and chondroitin – essential ingredients that maintain strong hips and joints. This comprehensive product covers all aspects of balanced nutrition, from proteins, vitamins, and minerals to fiber, without including unnecessary fillers. First-time pet owners will appreciate the ease of use due to its clear labeling and the tangible health benefits.
Here's a review from a Lab owner:- "I bought a bigger bag this time because my dog likes this brand. I like that it is a healthier choice for her. The transaction was easy. The seller described everything and it arrived on time. Thanks."
Pros
Supports healthy skin and a shiny coat
Helps maintain healthy hips and joints
Promotes optimal weight and increased energy
Made with real deboned chicken as the first ingredient
Cons
May not be suitable for dogs with chicken allergies
Higher Price point compared to some other dog food brands
This premium dog food is made from limited ingredients and prioritizes high-quality proteins like real chicken. With its grain-free formula offering a hypoallergenic option for sensitive stomachs, first-time pet owners can feel confident.
This product focuses on quality proteins and includes farm-grown veggies such as lentils and peas – providing essential amino acids and omega 3 and 6 fatty acids for optimal health. 
Your growing puppy will benefit from antioxidants and probiotics in the recipe, which promote digestion. The Canidae supports sustainable practices by using regeneratively farmed ingredients to nourish pets while napping. 
Here's a review from a Lab owner:- "My puppy has a sensitive tummy. Have tried several brands. Some were good for his tummy but he didn't like them. Others he liked but were causing diahrrea. I am transitioning him to this one and his stools are firming up. Also, my puppy is high energy but not a big eater, and he's picky, so it's hard to keep the weight on. I'm happy this one has more kilocals per cup. So, far this food is working out well. My bag didn't come with crumbs, but I bought a 4 lb bag to test the product."
Pros
A grain-free formula for easy digestion and sensitive stomachs.
Made with real chicken meal, lentils, peas, and dried whole egg for a nutritious diet.
Antioxidants and probiotics support a healthy immune system.
Vitamins and minerals promote healthy joints, skin, and coats for growing puppies.
Cons
It may not be suitable for puppies with allergies to chicken meal or eggs
The Taste of the Wild High has been a game-changer. This grain-free recipe features real roasted bison and venison as the top ingredients, ensuring 28% high-protein content for strong muscles and bone development.
This product stands out because of its proprietary blend of K9 Strain Probiotics, antioxidants, vitamins, minerals from superfoods, and omega fatty acids. From personal experience with my puppy's pickiness,- it was truly remarkable how quickly their appetite changed for the better! This is great for nursing or pregnant mothers.
Here's a review from a Lab owner:- "My 4 dog's love this food, and they are all healthy with good coats. I would recommend using this food. And I will buy again."
Pros
High levels of species-specific, proprietary probiotics promote healthy digestion and the immune system
Made with real meat (roasted bison and venison) as the #1 ingredient for optimal nutrition and taste
Nutrient-rich superfoods provide vitamins, minerals, and omega fatty acids for healthy skin and coat.
High protein content (28%) supports bone, joint, and muscle development in puppies and pregnant or nursing mothers.
Cons
Some customers have reported that their puppies didn't like the taste of the food.
This high-quality dog food combines grain-free kibble with all-natural bites of freeze-dried raw meat in one delectable package. The cage-free chicken as the #1 ingredient ensures optimal energy for your fur baby's growth.
The Instinct Raw Boost formula contains calcium, phosphorus, and natural DHA to support strong teeth, bones, brain development, and eye health. Moreover, it is free from common allergens such as grains, artificial colors, or preservatives.
Here's a review from a Lab owner:- "Was recommend this by my friend she my puppy loves it! I let her have some kibble mixed with water in morning and soft food mixed with kibble. she loves it! 😊 The ingredients of it are pretty good too."
Pros
Boosted with raw ingredients for natural, protein-packed nutrition
Complete and balanced nutrition for large breed puppies including calcium and phosphorus for strong bones and natural DHA for brain development
Grain-free formula without artificial colors or preservatives
Includes freeze-dried raw chicken meal bites as a high-energy ingredient to help your puppy grow and play
Cons
Some customers may prefer traditional kibble without the added raw pieces.
The Chicken and Rice Formula is highly nutritious. The 27% protein content and added superfoods provide all the necessary nutrients. One of the features I love most is its small kibble size which makes it easy for little mouths to chew and reduce plaque buildup. 
Diamond Naturals contains live microorganisms that support healthy digestion. Trust me when I say that switching to Diamond Naturals has made feeding times and overall pet care much more manageable. So grab an 18-pound bag of Small Breed Chicken Meal and Rice Formula today, as it has everything needed to keep your fur baby happy, healthy, and energetic!
Here's a review from a Lab owner:- "Glad to have found Diamond Naturals in this size & flavor on Amazon. Price is reasonable & Prime free shipping coming right to my door is perfect. :)"
Pros
Provides complete and balanced nutrition for small-breed adult dogs
Contains high-quality protein to support muscle maintenance and growth
Easy-to-chew kibble helps clean teeth and reduce plaque buildup
Includes added superfoods for optimal health and an active lifestyle
Cons
Only comes in one flavor (chicken meal and rice)
This high-quality food provides essential nutrients to support your dog's whole-body health, with omega fatty acids from salmon oil and flaxseed that promote healthy skin and coat. One fantastic feature is its focus on digestion. The recipe includes optimal protein levels, prebiotics, probiotics, digestive enzymes, and dietary fiber. 
My brother-in-law's dog experienced some sensitive stomach issues. However, since we switched to Holistic, her digestion has improved remarkably, and her energy level has spiked up! Holistic Select uses globally sourced premium ingredients to ensure their recipes are nutritionally balanced.
The added benefit is knowing that everything they use comes from their state-of-the-art facility here in the US. With antioxidants like glucosamine plus taurine for heart health and healthy fats like omega-3s this is great for black labs.
Here's a review from a Lab owner:- "He has been on this dog food for over a month. Needless to say, it is fantastic! Our boy adores it. He has an amazing shine to his coat, and he clearly has no more allergies. The vomiting is gone, the stools are…well, you know what a dog stool should look like, right, so I won't elaborate. He cannot wait to eat his twice a day regiment."
Pros
Provides quality nutrition with wholesome ingredients for overall wellness
Supports whole body health with omega fatty acids, antioxidants, glucosamine, probiotics, and taurine
Promotes healthy skin and coat thanks to omega 3 fatty acids from salmon oil and flaxseed
Enhances digestive health with optimal protein levels, prebiotics and probiotics, digestive enzymes, and dietary fiber
Cons
May not be suitable for dogs with seafood allergies
Not available in smaller bag sizes (only 30-pound bags)
Want to keep your Labrador at its playful best? Try IMAS classic wet adult dog food. Containing beef and whole grain rice, its veterinary-recommended formula will keep your dog healthy. It tailors to your dog's nutritional requirements, changing each year.
This classic wet food is among the best food options, having chicken and meat by-products with adequate water content. Other ingredients include beef, flaxseed, minerals, Vitamin A supplements, vitamin D3 supplements, etc. 
Any adult dog can consume this IAMS wet food, regardless of size. Veterinarians believe that your pet will get all the nutrients needed with IAMS dog food. The presence of animal-sourced proteins ensures your dog is fit. With this beef and whole rice grain pack, your dog will get all the essential nutrients in one meal.
Here's a review from a Lab owner:- "I mainly bought this because it was on such a good sale. The ingredients actually aren't too bad though – there are TONS worse out there, all you have to do is look on any shelf in the grocery store.This is the first "mush up" type canned dog food that my dog would eat. He has always only liked types that are chunks in gravy, so I wasn't sure if he would eat this. I plopped a can in his bowl and mushed it up and he ate it all, happily."
Pros
Ideal dog for healthy skin and coat.
It is a great option for picky eaters.
Offers a healthy and flavorful meal.
Provides true value for money with its quality ingredients and taste.
Cons
Some customers received dented cans.
This grain-free, protein-packed dog food contains premium ingredients such as turkey, chicken, and salmon oil that promote overall health. The Wellness CORE recipe caters to your dog's taste buds and supports whole-body health through added omega fatty acids, antioxidants, glucosamine, probiotics, and taurine.
Made in the USA with non-GMO ingredients in a state-of-the-art facility, this high-quality dry dog food guarantees your pup will receive all the necessary nutrients without any fillers or artificial preservatives. 
As you introduce this to your pet's diet, expect visible improvements in skin and coat quality due to an optimal balance of omega fatty acids from flaxseed and salmon oil. This product is committed to providing leaner body mass and muscle tone using fresh meat ingredients.
Here's a review from a Lab owner:- "Quality ingredients great flavor. My dog loves it. Hey very recommended this brand when she was a puppy, and I've never had to worry about a recall. She has been eating this food for ten years. Occasionally she gets bored with a flavor, so I switch her to the seafood flavor. She just loves the stuff."
Pros
Supports whole body health with omega fatty acids, antioxidants, glucosamine, probiotics, and taurine
Promotes healthy skin and coat with guaranteed levels of omega fatty acids from flaxseed and salmon oil
Helps maintain lean body mass and muscle tone with a high concentration of protein from fresh meat ingredients
Provides advanced natural nutrition for dogs to thrive with nutrient-rich superfoods balanced for complete & balanced dog food
Cons
Some customers may prefer a wet food or canned food option.
Why Does Your Labrador Puppy Need a Nutritious Diet?
A nutritious diet is crucial for a Labrador puppy's healthy growth and development, including essential vitamins, minerals, and nutrients that promote:-
Healthy brain function
Strong bones and muscles
A shiny coat
Skin health
Optimal energy levels 
Good digestion
What's the best dog food for labrador retrievers?
As a first-time pet owner, choosing the right food for your Labrador Retriever puppy is daunting. Puppy kibble has repeatedly proven to be the best choice for Labs due to its numerous benefits.
In addition to providing comprehensive nutrition, another benefit of feeding kibble is how it promotes good dental health. The crunchy texture of dry dog food helps reduce plaque buildup and remove tartar when they crunch down on each bite.
Take Royal Canin  as an example; this highly recommended brand features ingredients such as high-quality chicken protein, which fuels muscle development and contributes positively towards an overall healthy coat! 
When should you switch from puppy to dog food labrador?
Every dog matures differently. Whether or not your dog requires dry or wet food depends on its breed and growth. A lab peaks in size between the age of 12-18 months. Switch from puppy to adult food at this time.
Puppy food has extra vitamins, calories, and minerals for growth. Continuing with it makes labs obese and prone to musculoskeletal disorders. Similarly, if a puppy gets adult food, it can result in malnourishment. Adult dog food has fewer nutrients comparatively and can impact their growth.
Different Lab Dog Food Options: Pros And Cons
When it comes to feeding your Labrador Retrievers, there are several types of food to choose from, each with its own pros and cons. To help you make an informed decision, here's a handy comparison table outlining the different types of food and their respective advantages and drawbacks.
Type of Food
Pros
Cons
Dry Puppy Kibble
– Easy to store and serve
– More affordable than other options
– Helps maintain dental health
– May contain preservatives and additives
– Can be less palatable to some puppies
Wet Puppy Food
– Highly palatable
– Good for hydration
– Ideal for puppies with dental issues
– More expensive than kibble
– Shorter shelf life once opened
Raw Food Diet
– Can improve overall health and coat
– Can be customized to suit your puppy's specific needs
– Requires careful planning and preparation
– Potential risk of bacterial contamination
Homemade Cooked Food
-Complete control over ingredients
-Can cater to your puppy's specific dietary needs and preferences
– Time-consuming to prepare
– Requires adequate knowledge of canine nutrition
How do you choose the best dry kibble for lab dog breed?
Nutritional Requirements 
Understanding the nutritional requirements of your Labrador puppy is crucial to its overall health and well-being. Lab puppies need a balanced diet with high-quality proteins, fats, carbohydrates, vitamins, minerals, and water to ensure proper growth and development.
Labrador puppies also require DHA (docosahexaenoic acid), which aids in brain and eye development. Also, calcium and phosphorus support bone growth; omega fatty acids for a shiny coat and healthy skin; antioxidants for enhanced immunity; and prebiotics or probiotics for improved digestion.
Protein And Fat Content
As an owner of a Labrador puppy, keep a check on the amount of protein and fat in their food. These nutrients are crucial for your furry friend's growth and development during their early stage of life.
A balanced diet with adequate protein content promotes muscle growth, bone development, and healthy brain function. When choosing the best food, look out for pet foods that contain high-quality ingredients rich in animal-sourced proteins such as chicken meal, turkey meal or lamb meal.
The recommended protein content for large breed puppies like Labs is at least 22%, while the fat content should be at least 8% or higher to support their rapid growth rate.
Avoid large breed puppy food with artificial flavors and preservatives that can cause health complications in your puppy.
Quality Of Ingredients
Look for pet foods that contain whole meat sources like chicken, turkey, or lamb. Avoid foods with meat by-products or fillers like corn gluten meal.
Look for brands prioritizing using fresh fruits and vegetables to provide additional nutrients and fiber. Avoid artificial flavors and preservatives. When reading food labels, ensure that protein is one of the first listed ingredients, guaranteeing high-quality dog food.
Breed-specific Formulas
Labs require higher protein levels than other breeds due to their active lifestyle and muscle mass. They also need sufficient glucosamine and chondroitin to support healthy joint development.
You can ensure they receive all the necessary nutrients by choosing a breed-specific formula like best purina pro plan for labs recommended by four veterinarians in the USA.
Allergies And Intolerances
Some common ingredients in dog food, such as beef, corn, soy, fish, and wheat, can cause allergic reactions. If you notice symptoms such as poor skin or coat health after feeding them certain foods or treats, consult a veterinarian immediately. They may recommend a special diet or elimination process to determine the allergen. 
Budget
While high-end, premium brands may seem the best option, they can also be expensive. Here is my labrador retriever food recommendations Hill's Science Diet. It is a well-known brand that offers both dry and canned food options at reasonable prices. 
Feeding Schedule And Portion Control For Labrador Puppies
Learn how to properly feed and control the portion sizes of your Labrador puppy with our helpful feeding guide and puppy schedule chart.
Generally, Labrador puppies should be fed 3-4 times a day until they are six months old, after which you can switch them to twice-a-day feedings.
The amount of food you give your pup will depend on their age and weight. Never overfeed your lab because obesity is prevalent in the breed. Therefore, watch portion sizes and adjust accordingly if you notice any significant changes. Treats should comprise no more than 10% of your dog's diet.
How Often To Feed A Labrador Puppy?
Most puppies must eat thrice a day until they are six months old. After this time, you can reduce the frequency and switch them to two larger meals daily. It's important not to leave food out throughout the day as this can lead them to develop poor eating habits. Instead, stick to set feeding times and portion sizes recommended by your veterinarian or on the packaging of their dog food brand.
Healthy Feeding Practices
One of the best ways to ensure proper nutrition is by selecting high-quality dog food that meets all their nutritional needs.
In addition to selecting the right type of food, portion control is crucial for maintaining a healthy weight in Labrador puppies. Follow feeding charts based on your pup's age and weight, being mindful not to overfeed or underfeed them.
Puppy Feeding Schedule Chart
Establishing a proper feeding schedule is key. I've created a helpful puppy feeding schedule chart to make it easier for you to provide the best nutrition for your furry friend.
| | |
| --- | --- |
| Age of Puppy | Meals per Day |
| 8 – 10 weeks | 4 |
| 10 – 16 weeks | 4 |
| 4 – 6 months | 3 |
| 6 – 12 months | 2 |
| 12 months and older | 2 (transition to adult food) |
Remember to consult the feeding chart on the label of your chosen puppy food for specific measurements based on your Labrador puppy's weight. Weigh your puppy daily to track its growth and adjust its feeding amounts accordingly. This schedule chart will help you provide the proper nutrition and care for your beloved Labrador puppy.
What Is The Right Amount Of Food To Give Your Dog?
Feeding charts can help you determine the appropriate portion sizes based on your puppy's weight and age. When feeding, always follow a puppy feeding instructions chart. Keep checking your puppy. If she looks obese, you are overfeeding and should control the diet.
Labs are obesity prone. They also get malnourished quickly; hence, monitoring their dietary requirement against their growth is vital. Neither overfeed nor underfeed.
Homemade puppy food for labs
Learn about the benefits and considerations of feeding your Labrador puppy homemade food, along with recipes and ingredients that can provide a healthy alternative to commercial dog food.
Benefits And Considerations
One significant benefit of feeding homemade dog food is the control it provides over the quality and ingredients in your pup's diet.
Homemade meals can also help address specific nutritional needs or health issues, such as allergies or sensitivities that commercial dog food may not provide for. 
However, homemade dog food has potential risks and drawbacks, such as nutrient imbalances or bacterial contamination if proper care isn't taken.
Recipes And Ingredients
Here are some homemade food recipes and ingredients that you can use to provide your pup with a well-balanced diet:
1. Turkey and Sweet Potato Recipe:
– 2 cups of cooked turkey
– 1 cup of sweet potato
– 1/4 cup of green beans
– 1/4 cup of carrots
Mix all ingredients and serve.
2. Salmon and Brown Rice Recipe:
– 2 cups of cooked salmon
– 1 cup of brown rice
– 1/2 cup of green peas
Mix all ingredients and serve.
3. Chicken and Vegetable Recipe:
– 2 cups of cooked chicken
– 1/2 cup of green beans
– 1/4 cup of carrots
– 1/4 cup of spinach
Mix all ingredients and serve.
Always check with your veterinarian before starting any homemade diets for your pup. Avoid foods harmful to Labradors, such as grapes, garlic, onions, chocolate, and avocado.
FAQs
How Can I Switch To A New Food Without Getting My Lab Sick?
When you switch to a new food, transition gradually to avoid your lab suffering from digestive issues. Start by mixing existing and new food and progressively increase new food.
How Many Times Should Labradors Eat Daily?
A Labrador's daily intake will vary depending on its age, physical health, and more. For example, a puppy can be fed 3 to 4 meals a day. However, an adult dog must only be given two meals.
Are There Any Toxic Foods For Labradors?
Some foods are toxic for all dogs, including labradors. They are garlic, onion, grapes, alcohol, raisins, avocados, chives, and artificial sweeteners. 
Which Is Better: Dry Or Wet Dog Food?
Both are crucial food sources. Wet food is easily digestible, offers enhanced satiety, and is more hydrating. In contrast, dry food provides several oral benefits. Therefore, a combination is best. 
What Are The 3 Feeding Stages Of A Lab's Life?
The three feeding cum life stages of a lab are puppy lab when they are under 18 months, adult lab when they are over 18 months, and senior lab when they cross 6 years.
When Can I Safely Switch My Lab Breed Puppies To Adult Food?
Lab puppies grow gradually till they are 18-24 months of age. Don't switch to adult food too soon, which can cause canine hip dysplasia.
What Food Should Your Lab Never Eat?
You should keep your puppy away from toxic foods like chocolate, onion, garlic, macadamia nuts, corn, avocado, artificial preservatives, sweeteners, alcohol, grapes, raisins, or cooked bones.
What is the best dog food for labs?
Royal Canin for Puppies and Adults is the best dry dog food for labrador puppies and adults.
Should Labrador retrievers eat grain-free?
There is no conclusive scientific evidence; however, people warn against feeding a grain-rich diet to your lab as it can cause allergies or other digestive issues.
Why do vets recommend a science diet?
There are a few reasons why vets often recommend Science Diet dog food.
Veterinary nutritionists formulate Science Diet. This means that the food is designed to meet the specific nutritional needs of dogs at all life stages and with different health conditions.
Science Diet uses high-quality ingredients. The food is made with real meat, poultry, fish, whole grains, vegetables, and fruits.
Science Diet is produced in facilities that meet strict quality control standards. This ensures that the food is safe and nutritious for your dog.
Science Diet has a wide range of formulas to choose from. This means that you can find a food that is specifically tailored to your dog's individual needs.
Should I feed my lab wet food or dry dog food?
While both can be fed to your dog, the right mix is essential. However, vets prefer the best-wet food for labradors over dry dog foods as it is easier to digest.
What is the best dog food for labrador puppies around 8 weeks old?
Puppy kibble is the best food for an 8-week-old lab puppy.
what is the best dog food for dogs with pancreatitis?
The best dog food for dogs with pancreatitis: Low-fat dog foods with moderate, highly-digestible protein, like Hill's Prescription Diet i/d or Royal Canin GI Low Fat.
what is the best dog food for dogs with allergies?
The best dog food for dogs with allergies: Limited ingredient dog foods with unconventional protein sources like duck, venison, or kangaroo to reduce exposure to common allergens. Brands like Natural Balance LID or Wellness Simple.
what is the best dog food for dogs with diarrhea?
The best dog food for dogs with diarrhea: Highly digestible dog foods with prebiotic fibers but lower fat, like Purina Pro Plan EN Gastroenteric or Hill's ID Digestive Care.
What is the best can dog food for dogs?
Best canned dog food for dogs: High-quality meat-based canned foods with few filler ingredients like Weruva or Merrick Before Grain cans. They have natural ingredients and added vitamins.
Is wet food a better option for large-breed dogs?
Wet food is often recommended for larger dogs as it contains more moisture and can help with hydration. The higher protein percentage is also beneficial.
Who is the Dog Food Advisor?
The Dog Food Advisor is a site run by veterinarian Dr. Mike Sagman that includes dog food reviews and quality ratings based on criteria like ingredients, recalls, and nutrients.
What human foods can labs eat?
Some safe human foods for labs include cooked chicken, peanut butter, eggs, oatmeal, cheese, yogurt, fruits and vegetables. Avoid raisins, grapes, onions, chives, avocado and chocolate.
Author Profile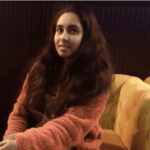 Labradors have an extraordinary capacity for love and companionship, and my mission is to help you unlock their full potential. Hi there! I'm Sarah, a proud contributor to Labradorandyou, the go-to online resource for all Labrador Retriever enthusiasts. As a lifelong owner and avid admirer of these remarkable dogs, I bring a wealth of knowledge and hands-on experience to our readers.

One of my strongest beliefs is in the power of positive reinforcement training. I'm truly passionate about helping our readers build strong, positive relationships with their Labradors. Whether you're a first-time owner or a seasoned Labrador enthusiast, I aim to provide you with the resources and guidance to cultivate a bond that will endure a lifetime.