Selecting the ideal puppy dry food can be overwhelming. Royal Canin Labrador Retriever Puppy Food is a uniquely formulated, breed-specific formula designed to meet the unique nutritional needs of large breed puppies like yours! It is great for the puppy's digestive system and promotes optimal stool quality. The balanced energy content helps purebred labrador retrievers develop immune systems, makes fast eaters slow, and promotes weight management.
Health Nutrition Labrador Retriever Puppy: Assessment
Puppies have sensitive digestive systems. Hence a balanced energy content helps. This is where the unique donut-shaped kibble comes in
Growth And Development Requirements
Large breed pups experience rapid growth in their early months. It is essential to feed your puppy a diet that supports its weight, size, and activity level.
Royal Canin Labrador Retriever Puppy Dry Food has been formulated with a precise balance of protein (33%), fat content (14%), calcium (1.25%), and phosphorus (1%). This is necessary for developing healthy bones, joints, muscles, skin, and coats.
Sensitive Digestive Systems
Labrador puppies have sensitive digestive systems. Hence high-quality puppy dry dog food is needed. Royal Canin Dry Dog Food is tailored with easy-to-digest ingredients like chicken by-product meal and brewers rice.
Feeding your pup the wrong type of food can cause bloating, diarrhea, and vomiting. With the right diet, you can avoid these issues. The exclusive breed-specific diet of Royal Canin avoids any digestive discomfort or upset stomachs.
It is great for your purebred Yellow Lab or Chocolate Lab, as it is specially crafted with scientific expertise. It works to promote optimal stool quality due to its menadione sodium bisulfite complex and dl alpha tocopherol acetate.
High Energy Levels
Labrador Retriever puppies have high energy levels. They require a diet that suits their active lifestyle. Royal Canin Puppy Dry Dog Food is specially formulated.
It contains balanced protein, chicken fat, and carbohydrates, providing your puppy with sustained energy. The specialized kibble promotes slow eating, ensuring your puppy chews its food properly for optimal digestion and ideal weight.
Benefits Of Labrador Retriever Puppy Dry Dog Food
Breed-specific Formulation
One of the key features of the Royal Canin Breed Health Nutrition Plan is its breed-specific formulation. The specialized kibble in the food is designed specifically for these puppies.
It's shaped in a way that reduces digestive problems. It contains 33% protein and 14% fat content, which is great for large-breed puppies like Labradors. It supports healthy growth and weight management with omega-fatty acids and the riboflavin supplement.
Specialized Kibble To Promote Slow Eating
The specialized kibble in Royal Canine promotes slow eating. This is particularly important for puppies who tend to eat too fast. Slow eating promotes satiety and reduces overeating, which can lead to obesity in dogs.
The texture of the kibble facilitates faster swallowing. The kibble's size is also ideal for large breed puppies with bigger mouths. The puppies enjoy their food, which is great for optimal digestion.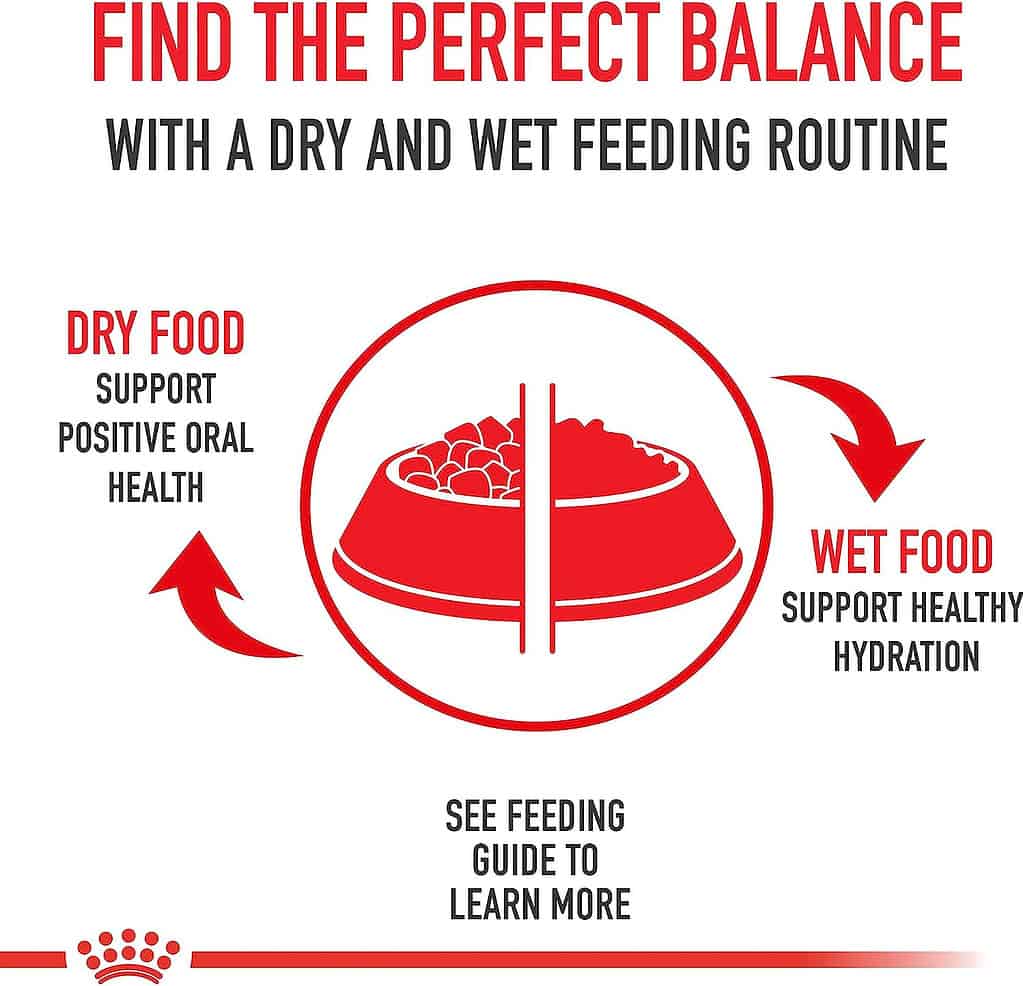 High-quality Protein Sources
Royal Canin Dry Puppy Food sources protein from high-quality ingredients such as chicken by-product meal and brewer brown rice. These have a concentrated source of amino acids essential for puppies' health.
The 33% protein content is higher than most puppy foods on the market. Protein helps build muscle mass and supports joint health. Royal Canin Breed Health Nutrition has added supplements like glucosamine hydrochloride and chondroitin sulfate for joint health.
Easy-to-digest Ingredients
Royal Canin Retriever Puppy Dry Food has easy-to-digest ingredients. Complex or high-fat diets can lead to stomach upset and diarrhea. Royal Canin uses ingredients like brown rice, oatmeal, and barley, which are easily digestible. This helps promote healthy digestion and ensure maximum nutrient absorption. Large-breed puppies retain the necessary calories from the diet while not overfeeding.
Added Supplements For Joint Health
The glucosamine and chondroitin in Royal Canin retriever puppy dry food maintain cartilage elasticity. The food also includes Omega-3 fatty acids from fish oil, which helps reduce joint inflammation. This increases comfort levels for your puppy as they develop into an adult dog. These supplements allow your Labrador Retriever puppy to enjoy running and playing without joint problems later in life.
How Royal Canin Breed Health Puppy Food Helps Puppies Thrive?
Improved Digestion
Royal Canin Labrador Retriever Puppy Dry Food has a perfect blend of pea fiber, niacin supplement, prebiotics, and psyllium seed husk that help promote healthy gut bacteria. This helps prevent gastrointestinal problems such as diarrhea or constipation and provides immune system support.
Healthier Skin And Coat
It's great for your puppy's skin and coat. Omega-3 and Omega-6 fatty acids support a lustrous coat, prevent dryness, and maintain healthy skin. These essential fatty acids are not naturally produced by the body but are found in sources such as fish oil.
The first ingredient in this food is a chicken by-product meal that helps protect puppy development and is great for muscles. The balanced nutrient content present helps promote ideal muscle tone. Don't forget to keep your puppies properly hydrated.
Boosted Immune System
Royal Canin helps in developing the immune system. This puppy dry dog food contains antioxidants like Vitamin E, which neutralizes free radicals that can harm cells in the body. Increased antioxidants support your puppy's natural defenses. Royal Canin contains prebiotics that promote good bacteria growth in your puppy's gut. A healthy digestive tract means better absorption of food nutrients and better digestion.
Supports Optimal Growth And Development
Royal Canin, Labrador Retriever Puppy Dry Dog Food, is much more than just a way to fill your pup's belly. The high-quality protein sources and easy-to-digest ingredients are one of a kind.
How To Choose an Exclusive Breed-Specific Diet?
Consider Breed-specific Needs
As a large breed, Lab puppies have different nutritional requirements compared to smaller breeds. For instance, they need more calcium and phosphorus for healthy bone structure. The Royal Canin Labrador Retriever Puppy Magnificient Dry Dog Food is tailored to the puppy's digestive system.
Labs are known for being active dogs that require plenty of exercise. The diet must have enough calories and nutrients to support their growth without causing weight gain.
The Royal Canin Puppy Dog food has the right balance of protein, fat, and carbohydrates suitable for your furry friend's needs. Lastly, dogs may have allergies or sensitivities to certain ingredients like grains or poultry proteins. Royal Canin's exclusive mix breed-specific diet is free from harmful additives and filler.
Check Ingredients And Precise Nutrition Value
When choosing the right puppy food for your Labrador Retriever, it is essential to check the ingredients and nutritional value. Here are some tips to consider:
Look for high-quality protein sources like poultry, fish, or meat as the first ingredient.
Avoid fillers such as corn, wheat, and soy, which can cause digestive issues in puppies.
Check the food's fat content and ensure it falls within the recommended range.
Ensure the food has a good blend of vitamin e; vitamin c, and trace minerals.
Consider your puppy's needs, such as joint health, skin and coat health, or developing immune system support.
Consistency With Puppy's Age And Size
Feeding your puppy the wrong type or amount of food can lead to growth problems, digestive issues, and obesity. Puppies need more calories than adult dogs because they are growing rapidly. However, overfeeding them can cause health concerns.
For example, Royal Canin Labrador Retriever Puppy Dry Dog Food is tailor-made nutrition created to meet the needs of purebred lab puppy aged 8 weeks to 15 months old and weighing 25kg to 40kg.
Look For Reputable Brands
When choosing the right puppy food for your Labrador Retriever, looking for reputable brands is important. Here are some tips to help you make an informed decision:
Read the ingredients list carefully and ensure that the first ingredients are high-quality proteins, such as chicken fat, lamb, or fish.
Look for brands that use natural ingredients and avoid those with artificial preservatives or fillers.
Check if the brand has a good reputation and has been recommended by veterinarians or other pet owners.
Consider purchasing from brands in the market for a long time.
Verify if the brand adheres to industry standards and pet nutrition and safety regulations.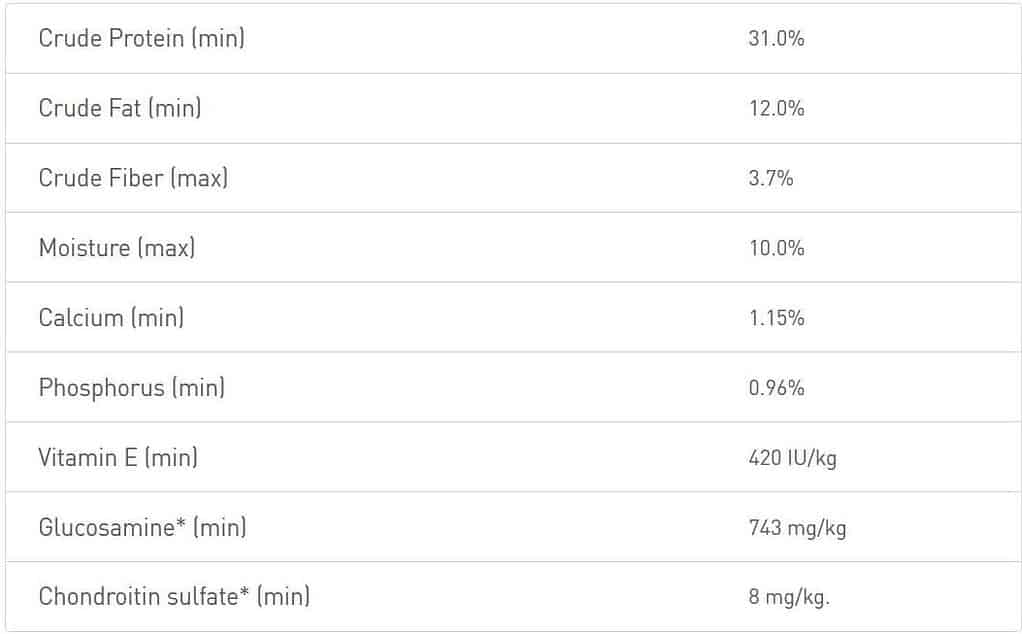 FAQs
Which ROYAL CANIN food is best for Labrador puppies?
Royal Canin Labrador Retriever Puppy Dry Dog Food is best for a labrador retriever puppy, be it yellow, black, or chocolate lab.
Which food brand is best for Labrador puppies?
Purina Pro and Hill's Science Diet Plan are among the best food brands for labrador retriever puppies.
How much should I feed my Labrador puppy ROYAL CANIN?
Experts recommend 2-3 meals if they are below 5 months, splitting 279 g meals into 3 portions of 93 g per helping.
Author Profile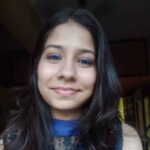 Samta is an experienced Labrador trainer and enthusiast with over 5 years of hands-on experience, contributing invaluable insights and advice to Labradorandyou.com. Her deep understanding of Labrador temperament and intelligence underpins her effective training techniques and product recommendations. Through firsthand experience of the joys and challenges of raising Labradors, Samta's articles provide expert advice for both seasoned and new Labrador owners, covering training, care, and innovative product selection. Her commitment to enhancing the well-being of Labradors and their owners permeates her work, making it an indispensable resource for Labrador enthusiasts