Choosing the right Labrador breeder in Minnesota can be daunting, given the variety and number of breeders available. As one of America's favorite dogs, Labradors are loyal, intelligent, and versatile. We will simplify your search by listing the best lab breeders in Minnesota's top 21 trusted lab breeders.
Top lab breeders in Minnesota
PuppySpot's Labrador Breeders in Minnesota is among the best choices for Labrador puppies for sale. Whispering Pines Family Kennel LLC and Canvasback Retrievers are among the other notable breeders in the state.
Located in the heart of Lonsdale, Minnesota, Danikk Labrador Retrievers is an AKC-registered breeder under the meticulous care of Dr. Fran Smith, DVM. He is a reproductive specialist in small animal private practice. The organization produces high-quality Labrador Retrievers that are versatile, loyal, intelligent, and active in the show.
Whether you're seeking a new hunting companion or a show-stopping competitor, Danikk Labradors can provide exactly what you need. Their exceptional breeding program focuses on temperament and health guarantees. They test their lab puppies for sale for inherited conditions like PRA and EIC and stand by the standards set by the Labrador Retriever Club.
Danikk dogs are known for their strict adherence to breed standards. What sets them apart is ensuring all Danikk puppies undergo proper veterinary care and genetic testing before finding a new home.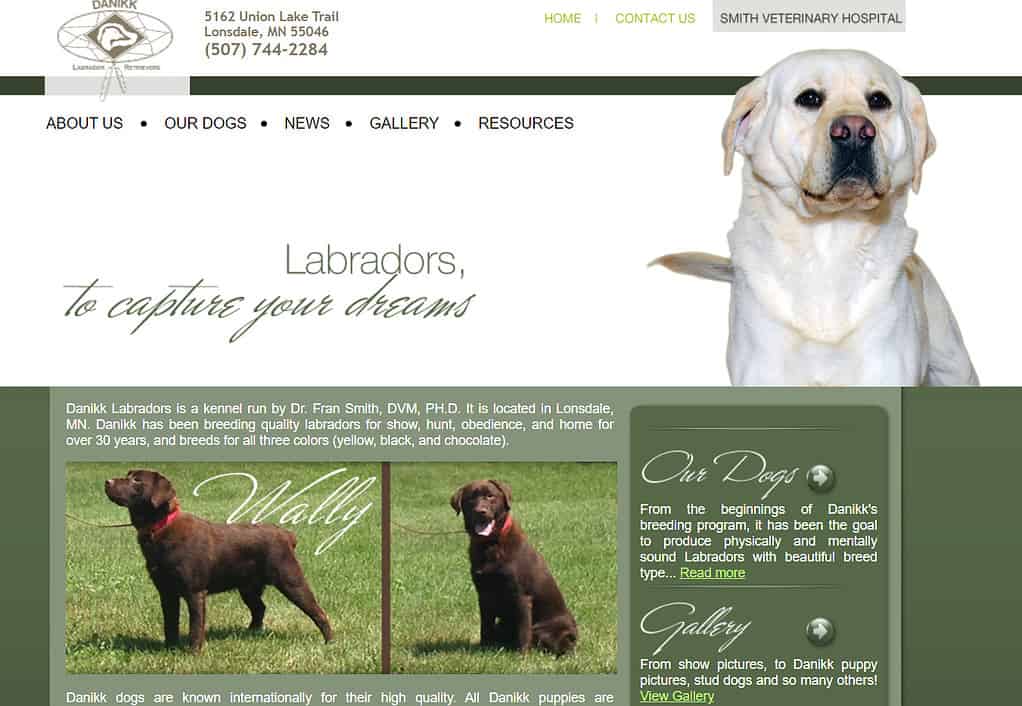 Shining brightly among the best lab breeders in Minnesota is KT British Labradors. They are expert in breeding British Field Trial Champions, and exceptional pedigrees and champion bloodlines.
KT British Labs combines quality with variety by offering Labrador Retrievers of top-notch genetics. Besides getting vaccinations and deworming, their British lab puppies have had their dewclaws removed.
They offer puppies in both black and red hues. Their reputation extends beyond producing excellent hunting dogs, as they also emphasize family companionship.
Hence, whether you're searching for a loyal hunting partner or an affectionate family companion, KT British Labs has covered you. They have over 30 years of experience and are among the finest lab breeders in MN. 
They deliver high-quality Labrador retrievers and comprehensive support to new puppy owners. This breeder equips each new owner with guidance and resources tailored to their needs.
The numerous positive customer reviews illuminate the breeder's strong presence in the Minnesota Lab community. If you seek trusted excellence when selecting your next furry friend, look no further than KT British Labradors. They are the ultimate source for healthy and good-tempered pups!
Located in the heartland of Minnesota, Hayshaker Labs is a standout among top lab breeders. This exceptional breeder raises AKC-registered Labrador Retrievers with a keen focus on the breed standard.
They've built up a solid reputation by pumping out stunning English or "bench style" Chocolate and Black Labradors. They treat their dogs as more than just pets, like an integral family member. They guarantee that all puppies are raised indoors for optimal care and socialization.
The high-quality breeding program at Hayshaker Labs has earned them an American Kennel Club Breeder of Merit award. It reflects their dedication to producing fine Labrador Retrievers.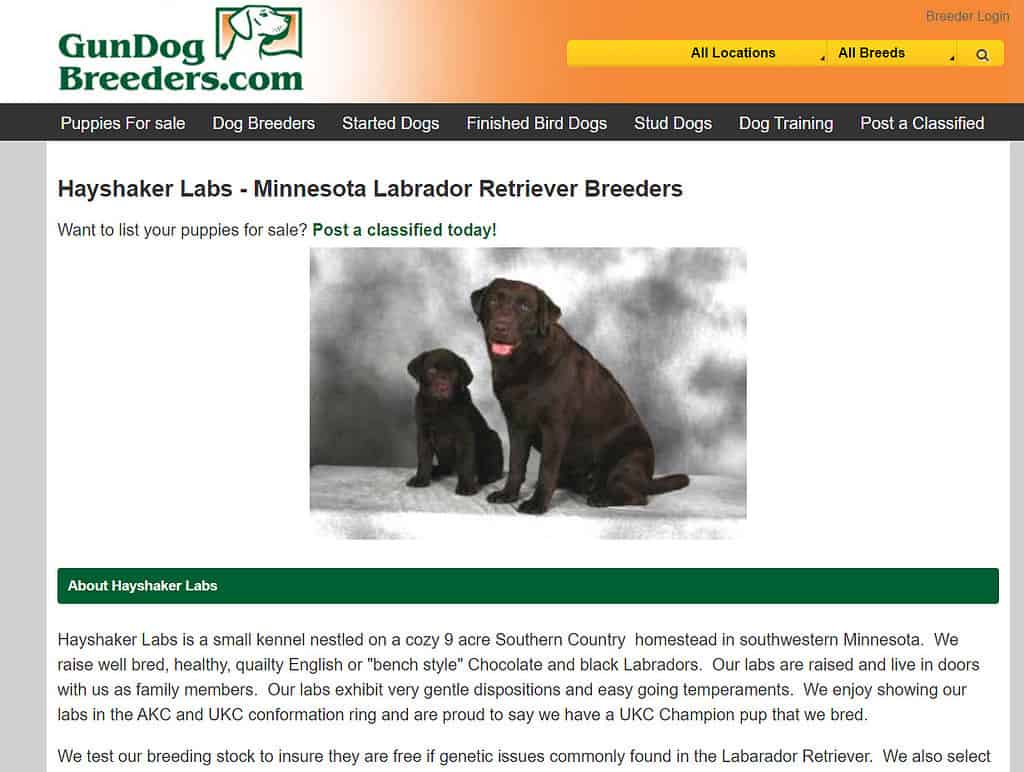 Master Creek Labradors, located in Milaca, Minnesota, is among the top lab breeders in the state. Specializing in AKC Registered Black, Ivory, Yellow, and Fox Red Labrador Retrievers, they have built a strong reputation.
They take pride in producing high-quality puppies in MN with excellent temperament and working ability. On a secluded 60-acre wooded hobby farm, Master Creek Labradors raises their puppies in a picturesque environment.
They produce well-bred Labrador Retrievers that excel in hunting and other activities and provide families with loyal and loving companions. When you choose Master Creek Labradors as your breeder, you will receive a premium quality Labrador Retriever puppy.
Karamar Labrador Retrievers, located in Pine Island, Minnesota, is a highly reputable breeder. Under owner Ruth, they prioritize the health and well-being of their breeding dogs.
They ensure that all their breeding stock have OFA Certified Hips and Elbows. Their breeding stock is OFA which reduces the risk of diseases like Hip dysplasia. 
Besides maintaining strict health standards, Karamar Labrador Retrievers ensures their dogs' eyes are certified annually. With a strong commitment to producing high-quality puppies, Karamar Labrador Retrievers has earned its place among Minnesota's 21 best lab breeders.
If you're looking for Labrador Retriever puppies for sale in Minnesota, Karamar is a safe bet.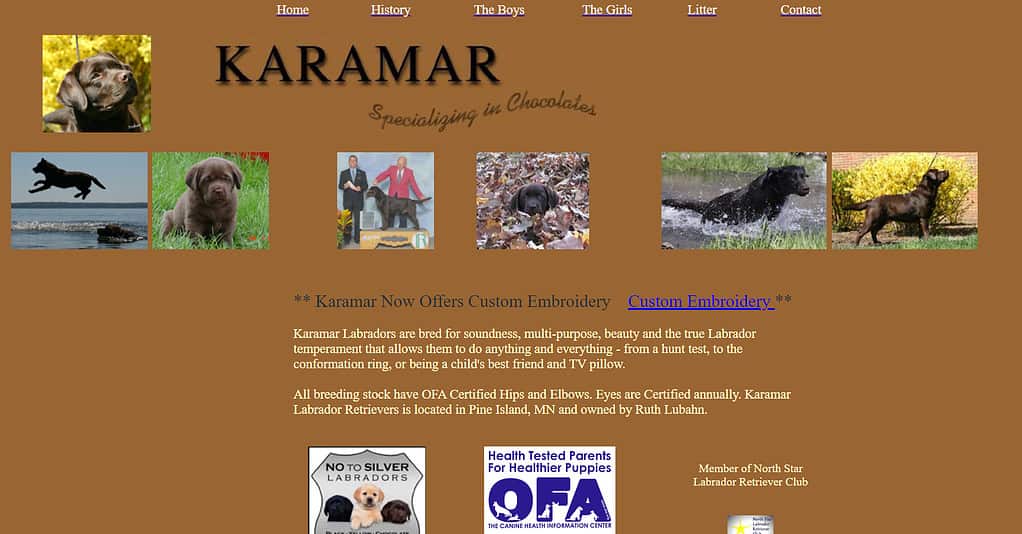 Brensue Labs stands out as one of the top lab breeders in Minnesota, with a stellar reputation that spans over two decades. This small family-owned kennel is located near Benson, MN. They specialize in breeding premium British lines of Labrador Retrievers.
They produce high-quality puppies. Also they are associated with other esteemed lab breeders in Minnesota, like Loyal Labradors, Silver Creek Labs, Fieldstone Kennels, and Danikk Labrador Retrievers.
Brensue Labs operates on a secluded 60-acre wooded hobby farm in Milaca, Minnesota. They ensure their Labrador Retrievers have plenty of space to thrive in a natural and comfortable environment.
Also, they are committed to maintaining the breed's standards and producing AKC-registered Black Ivory, Yellow, and Fox Red Lab puppies. They promote responsible breeding practices and emphasize proper care and training for these beloved dogs.
High Voltage labrador retriever breeders in mn
High Voltage Retrievers is one of the top Labrador breeders in Minnesota. They aim to preserve the quality and traits of these amazing dogs. With a strong reputation, they are associated with some of Minnesota's best Labrador retriever breeders.
They focus on producing Labradors that excel in hunting and working roles, ensuring each puppy has a Hunting Lab pedigree. High Voltage Retrievers prioritize health, temperament, and overall quality when selecting their breeding dogs. They have been connecting loving homes with reputable breeders since 2003.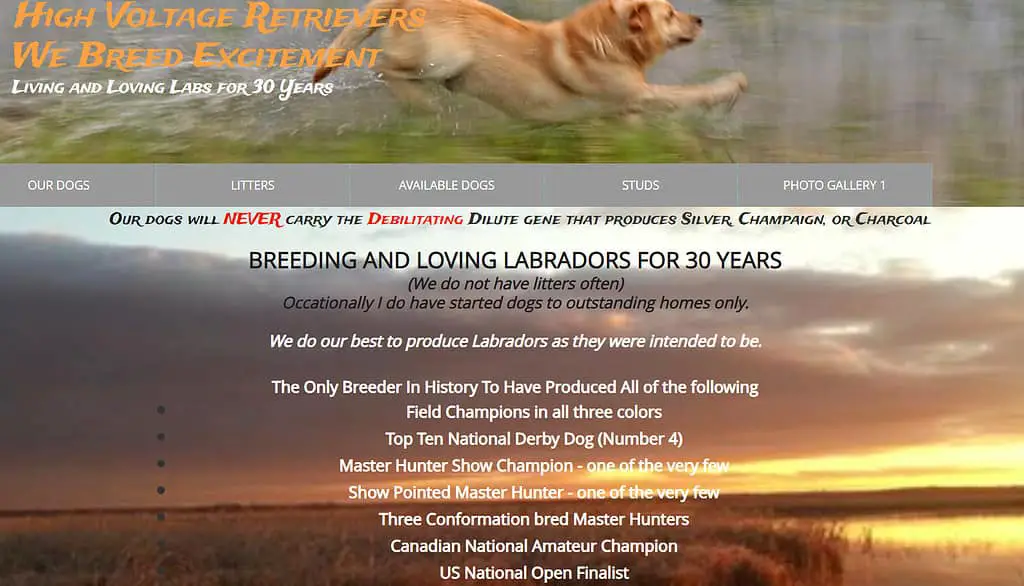 Next Generation Gundog Training is one of the top lab breeders in Minnesota, located near Rochester on a sprawling 100-acre property. They specialize in training all gun dog breeds and have expertise with British Labrador dogs.
Next Generation Gundog Training sells Labrador Retriever puppies, including those from the prestigious Ironwoods Walnut bloodline.
They also provide comprehensive training services for Chesapeake Bay Retrievers. Participating in AKC and UKC Hunt Tests, this reputable breeder stands out for their dedication to producing high-quality dogs that excel as hunting companions. Their labs are not far behind as family pets. 
Eboni Labrador Retrievers is a highly regarded breeder of Labrador Retrievers in Minnesota. Located in the serene countryside of Bird Island, MN, Eboni Labrador Retrievers boasts a picturesque setting on a beautiful lake.
The breeder specializes in breeding healthy AKC Labrador puppies with excellent hunting pedigrees. They produce versatile dogs that excel in the field and as beloved family companions.
Their puppies get exposure to early socialization, ensuring that they grow into well-rounded and adaptable pets. Eboni Labrador Retrievers breed genetically sound Labradors, free of hereditary issues.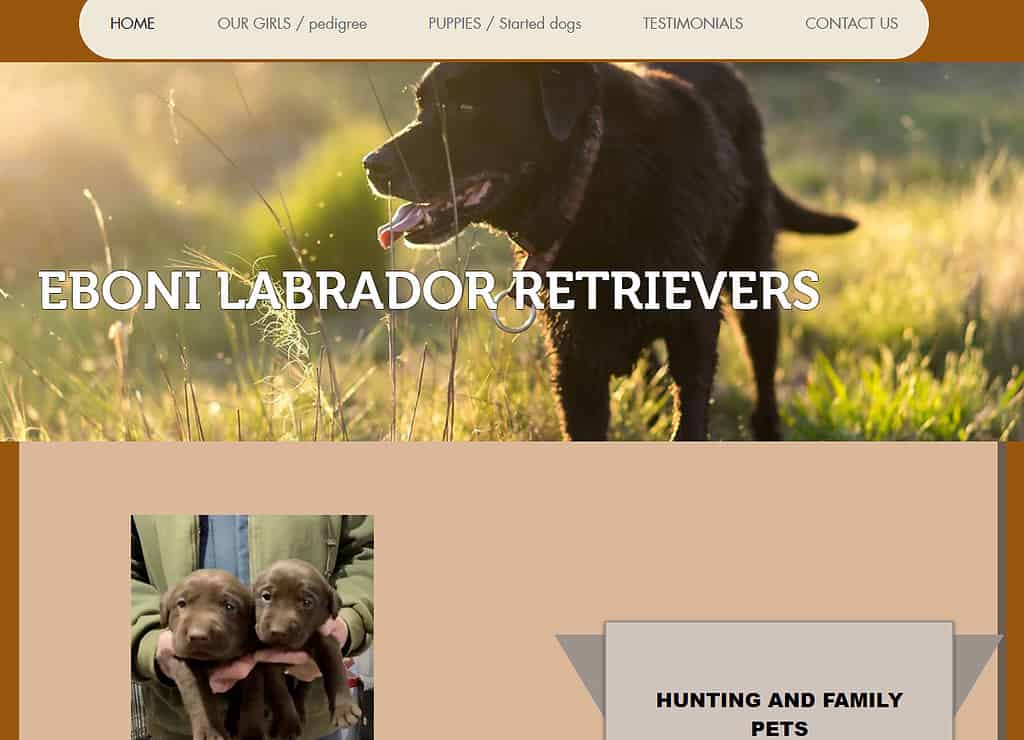 Fowl Mouth Labradors is a top-quality Labrador breeding and boarding facility in Southwest Minnesota. They have built an outstanding reputation focusing on breeding athletic American and English Labrador Retrievers.
Their farm in Southwest Minnesota is the nurturing home for their Black labs, and Yellow AKC-registered Labradors.
Fowl Mouth Labradors takes pride in upholding the standards set by AKC for Labrador Retrievers, following responsible breeding practices. Their puppies are socialized and raised well, ensuring social and emotional development. Their puppies are born in a loving environment.
Fieldstone Kennels is located in Milaca, Minnesota, and is a highly regarded English Labrador breeder. They have established themselves as one of the state's top Labrador Retriever breeders, committed to producing healthy and high-quality English Labs.
With a focus on breeding champion-bred Labrador Retrievers, Fieldstone Kennels has gained a strong reputation. They offer a variety of Labrador Retriever colors, including yellow and black. They are an excellent choice for anyone looking for English chocolate Labrador Retriever puppies in the Duluth, Minnesota area or beyond.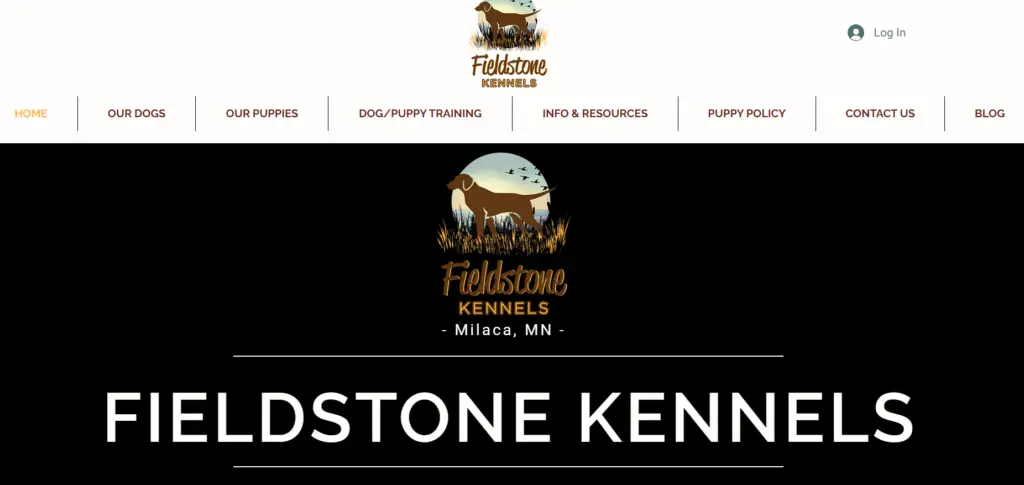 Silver Creek Labs is one of the top Labrador breeders in Minnesota, producing high-quality English lab puppies. They have a strong reputation in the industry and are mentioned alongside Loyal Labradors, Fieldstone Kennels, and Brensue Labs.
With a rating of 5.0 out of 5.0 based on 12 reviews, Silver Creek Labs has received positive feedback from satisfied customers. They are dedicated to ethical and responsible breeding practices for various purposes, including show, obedience, hunting, and companionship.
In Lonsdale, Minnesota, Silver Creek Labs can be contacted at (320) 282-3685 or thesilvercreekfarm101@gmail.com. You can get more information on their website at silvercreeklabs.org.
Loyal Labradors, located in Mora, Minnesota, is a highly reputable breeder specializing in English Labrador Retrievers. Moreover, Loyal Labradors ensure their puppies are well-bred and well-trained.
As an AKC-certified breeder, they maintain the highest quality standards for their English Labrador puppies. Known for producing loyal and affectionate companions, Loyal Labradors has established itself as one of the top Labrador breeders in Minnesota.
Their online presence through their website and Facebook page showcases their positive reputation among Labrador enthusiasts. The puppies raised by Loyal Labradors are friendly, well-mannered, and having excellent temperaments.
They prioritize the health and well-being of each puppy by raising them in a loving and nurturing environment. Loyal Labradors raise versatile puppies for companionship or specific tasks like therapy dogs, service dogs, or hunting.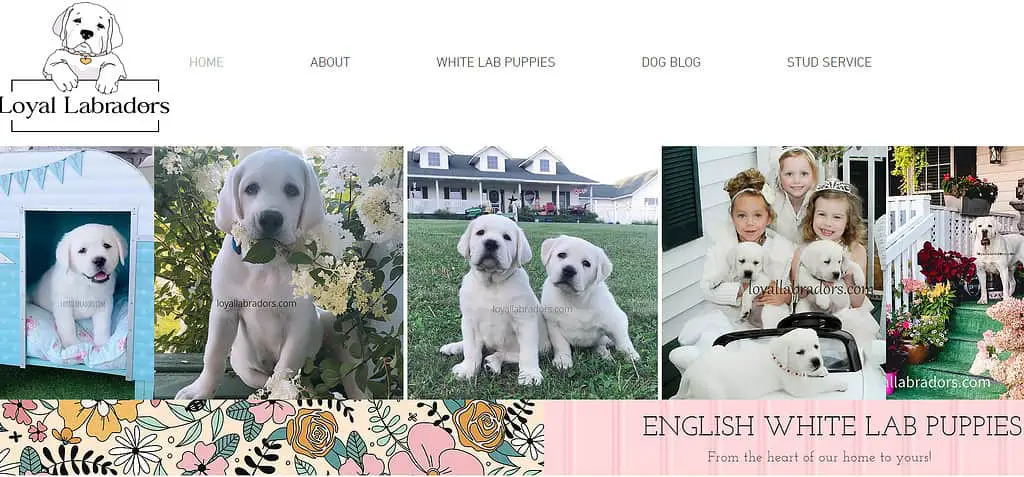 PuppySpot's Labrador Breeders in Minnesota is widely recognized as the number one choice among the 21 best lab breeders. With their dedication to connecting families with their perfect Labrador retriever puppies, PuppySpot has built a reputation for excellence.
One particular standout from this breeder is their Fox Red Labrador Retriever puppies. Whether it's an AKC registered Lab puppy from Whispering Pines Family Kennel or a mix of English and American lines at Silver Creek Labs, PuppySpot offers various options to suit any family's needs.
With countless success stories and satisfied customers nationwide, it's no wonder that PuppySpot has become the go-to choice for finding top-quality Labrador Retrievers.
Whispering Pines Family Kennel LLC is one of the top Labrador breeders in Minnesota, located on a sprawling 60-acre farm in Milaca. With a focus on breeding high-quality Labrador Retrievers, this state-licensed kennel has earned a strong reputation.
Specializing in English Black Labrador Retrievers, Whispering Pines Labradors raises happy, healthy dogs. Their dogs make excellent family pets and superior hunting companions. As a trusted and reputable breeder with years of experience, they have developed a loyal customer base and many satisfied clients.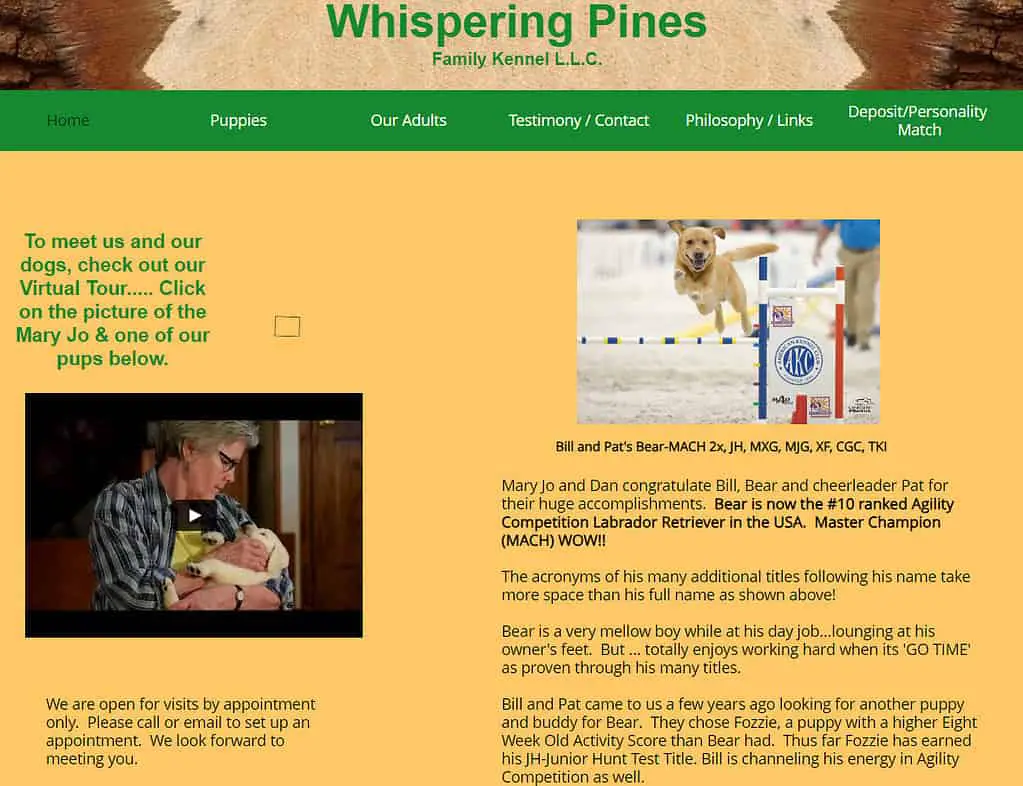 Canvasback Retrievers is one of the most reputable Labrador breeders in Minnesota. They produce genetically sound labradors. Canvasback Retrievers breed dogs that are exceptional hunting partners and make wonderful companions.
They are one of the top labrador breeders in the state, and their commitment to quality shines through. Their association with other best breeders further solidifies their reputation as an industry leader. If you want a high-quality Labrador Retriever from a breeder with stringent standards, look no further than Canvasback Retrievers.
Northern Lights Labradors produces Labrador Retrievers that meet the AKC breed standards. Their puppies are sound, intelligent, and loving.
They currently do not have any available puppies and no firm plans for future breedings. However, Northern Lights Labradors is recognized as one of the top Labrador breeders in Minnesota.
They breed high-quality Labradors that adhere to breed standards. Their Labrador Retrievers are friendly and gentle, making them great family pets.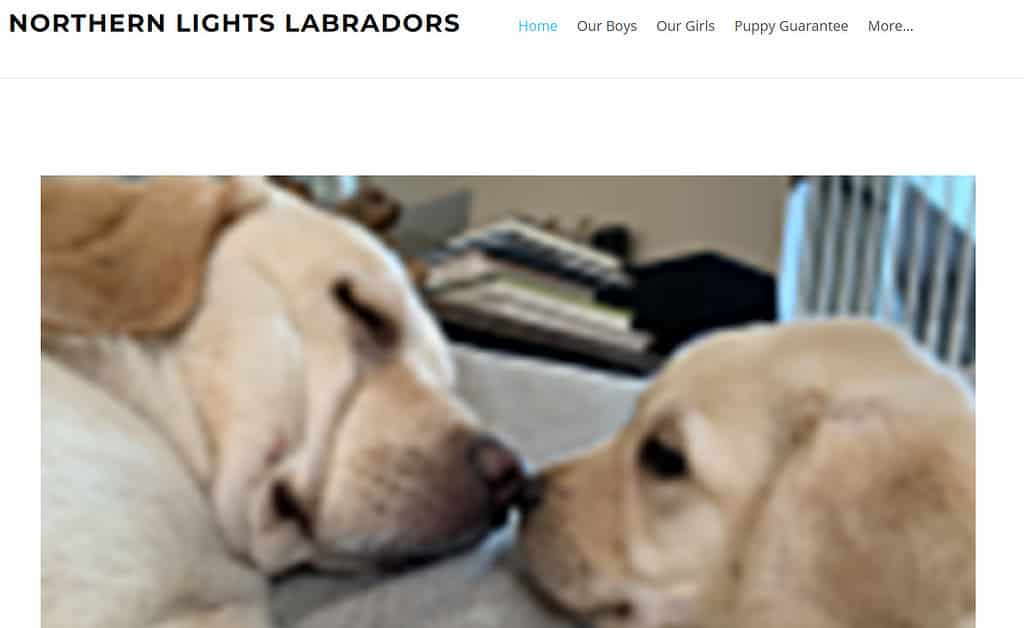 Bird Dog Labs LLC is a highly reputable breeder in Bemidji, Minnesota, specializing in AKC Labrador Retrievers. They have gained recognition for their exceptional Labrador puppies that excel in field trials and other areas.
As an esteemed member of the top lab breeders in Minnesota, Bird Dog Labs stands out as one of the best choices. With a commitment to breeding high-standard labs, they hold titles such as AKC Breeder of Merit and H.E.A.R.T.
Their Labrador puppies are black, chocolate, yellow, and fox red. They offer health guarantees/warranties, regular updates on their website, and references for potential buyers. Bird Dog Labs ensures every owner receives the best and most well-cared-for Labrador Retriever.
Chasin A Dream Labradors is Minnesota's well-known and highly regarded lab breeder. With their strong online presence, including an active Facebook page with 716 likes and engaged followers, they are a trusted source for Labrador Retrievers.
What sets Chasin A Dream Labradors apart is their commitment to treating their dogs like family. They prioritize the well-being of their animals, ensuring that each one receives the love and care they deserve.
As one of the top lab breeders in Minnesota, Chasin A Dream Labradors fulfills the dreams of customers who want to own a Labrador.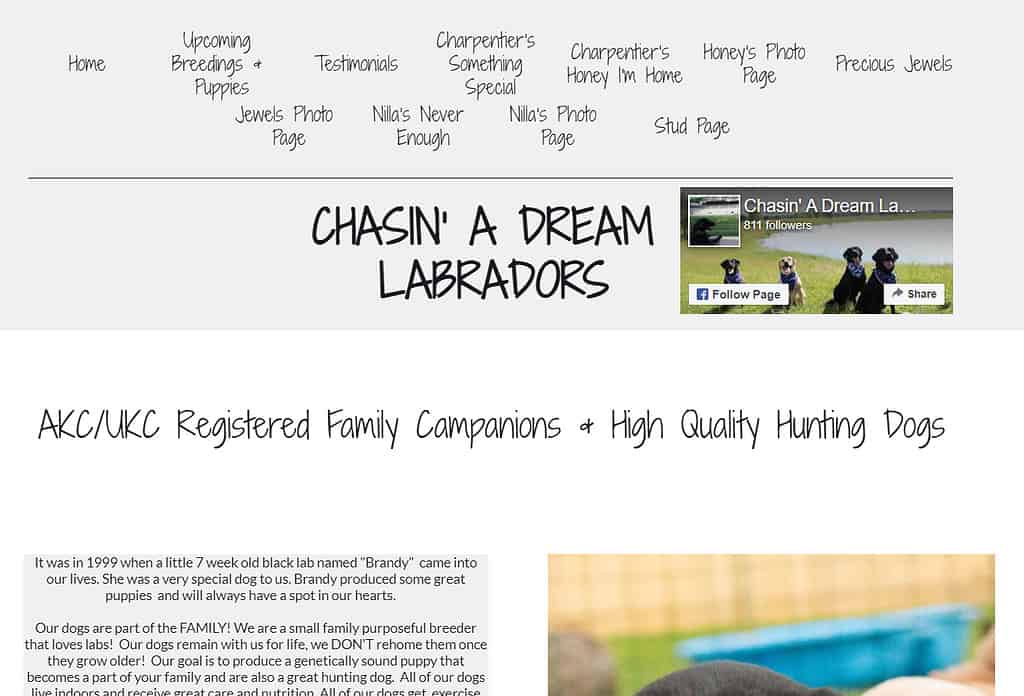 Milliken Creek Labs is in West Concord, Minnesota. They are one of the top lab breeders in the state and have established a stellar reputation for producing high-quality Labrador Retrievers.
Specializing in AKC English Hunting/Family/Show Labrador puppies, Milliken Creek Labs offers red, ivory, and fox red labs. Their puppies come from champion bloodlines.
They ensure the pups are healthy, well-socialized, and ready to become beloved family pets or skilled hunting companions. With their easy application process and commitment to providing puppy photos, reviews, and health information, Milliken Creek Labs strives to help prospective buyers.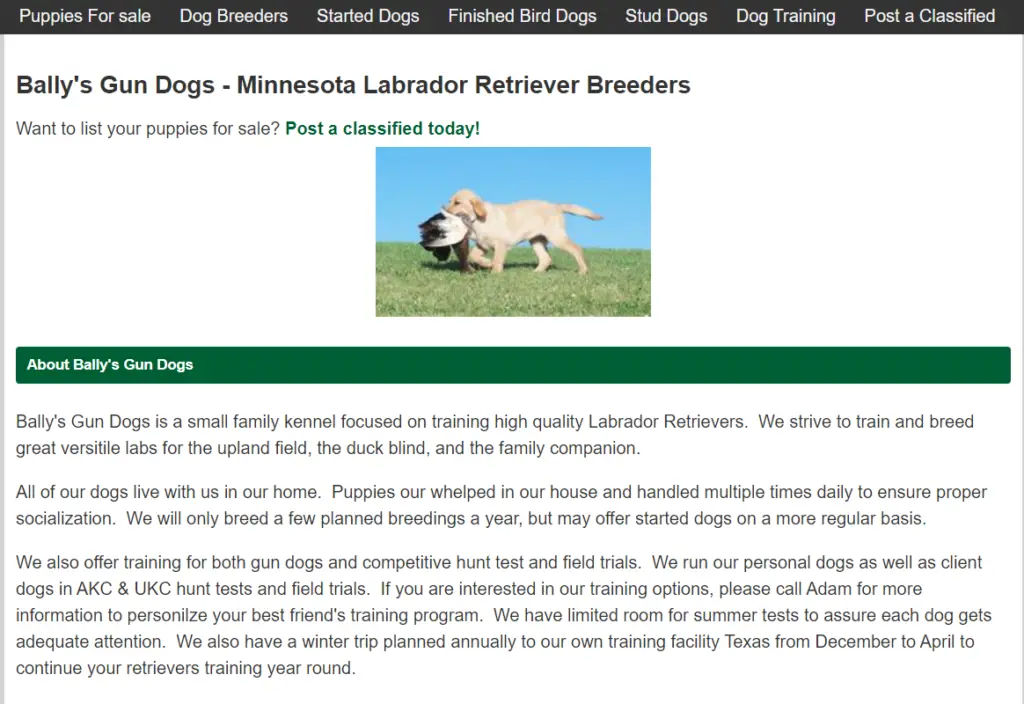 Bally's Gun Dogs is a highly regarded small family kennel in Minnesota that specializes in training and breeding exceptional Labrador Retrievers. They have earned a reputation among Minnesota's top lab breeders. They focus on producing versatile labs that excel as hunting companions and beloved family pets.
Their commitment to maintaining the integrity and improving the Labrador Retriever breed is evident through their responsible breeding practices. They produce dogs with champion bloodlines and exceptional working abilities.
They offer yellow, black, and chocolate labs. Moreover, they also provide stud service, allowing other breeders to benefit from their high-quality Labrador Retrievers.
Author Profile
Aritra, the founder of Labradorandyou.com, is a lifelong dog lover whose passion ignited for Labradors for their loyalty and intelligence. With extensive research and personal experiences, Aritra has become a Labrador expert, offering a rich resource on the breed. Labradorandyou.com provides reliable, timely, and evidence-based information, including Labrador-specific product reviews, training techniques, and care tips.

Labradorandyou.com was born out of Aritra's passion and his desire to share his profound knowledge about the breed. The site serves as a comprehensive resource, offering a wealth of up-to-date information for Labrador owners and enthusiasts alike