Choosing the right breeder for a Red Fox Lab can be challenging. With their unique dark red color, these beloved Labradors are beautiful and energetic. This guide will help you navigate the 12 best red fox lab breeders across the United States.
12 Fox Red Labrador Breeders in the United States
Located in the picturesque city of Bozeman, Montana, Fox Red Labradors is a top-notch breeder that specialises in premium English and Hunting Labradors. With an emphasis on quality over quantity, this small-scale facility has made its mark by focusing on personalized care and attention to every puppy they breed.
Each pup that steps out from its kennel is a high-quality, AKC-registered purebred Labrador Retriever, certifying its pedigree. This breeder stands as one of the prime options for those scouring far and wide for red fox Labrador puppies for sale. Given their rareness compared to more common Labrador colors, these unique red stud dogs command higher prices due to good health testing.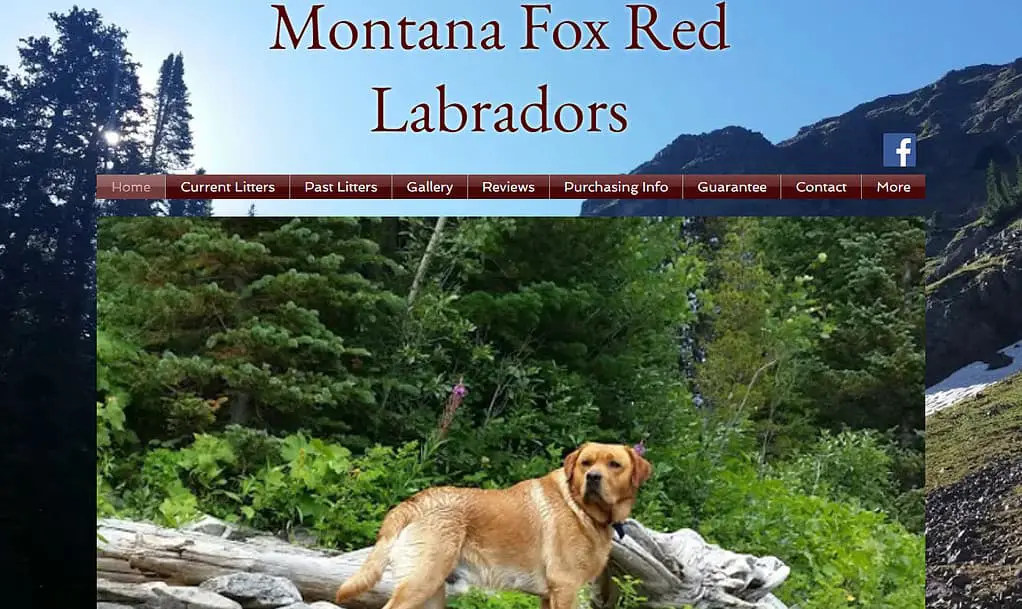 Fox Red Labs of Georgia holds a unique position among the renowned breeders within the United States, centering their efforts on producing Labrador Retrievers specifically with fox red coloration.
The distinct hue ranges from dark yellow to a robust red that sets them apart in the realm of pedigree dogs. All the Labradors bred by this fabulous outfit are registered with AKC as yellow labs even though their coats exhibit the striking red shade.
This shows just how skilled they are in breeding these well-conditioned puppies. This remarkable breeder ensures every puppy is cultivated for intelligence, affection, and loyalty.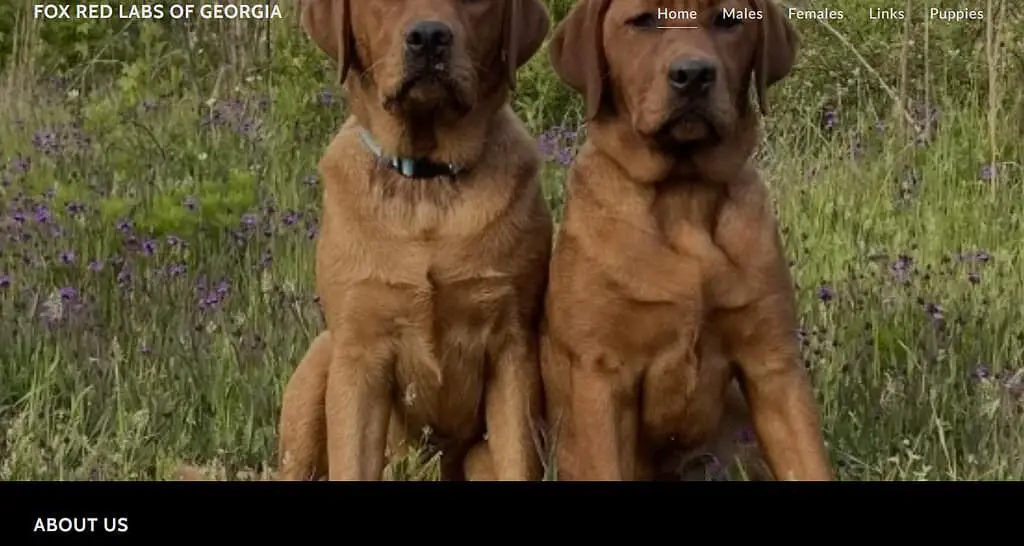 Nestled on the Mount Morris – Nunda Rd in Ohio, Blackfork Labradors has carved out a name among esteemed Fox Red Lab breeders. Blackfork Labrador specializes in rearing English AKC-registered fox red labs, including yellow shades, chocolate, and even black Labradors lineup.
The breeder's dedication to high-quality standards isn't only evident through their majestic assortment of Labrador Retrievers with red coats—it extends to every aspect of their operation.
Blackfork Labradors ensure all puppies are healthy, well-socialized, and hail from registered AKC parents. What sets Blackfork Labrador apart is their commitment to preserving the elusive beauty of fox-red Labs in upcoming litters every time.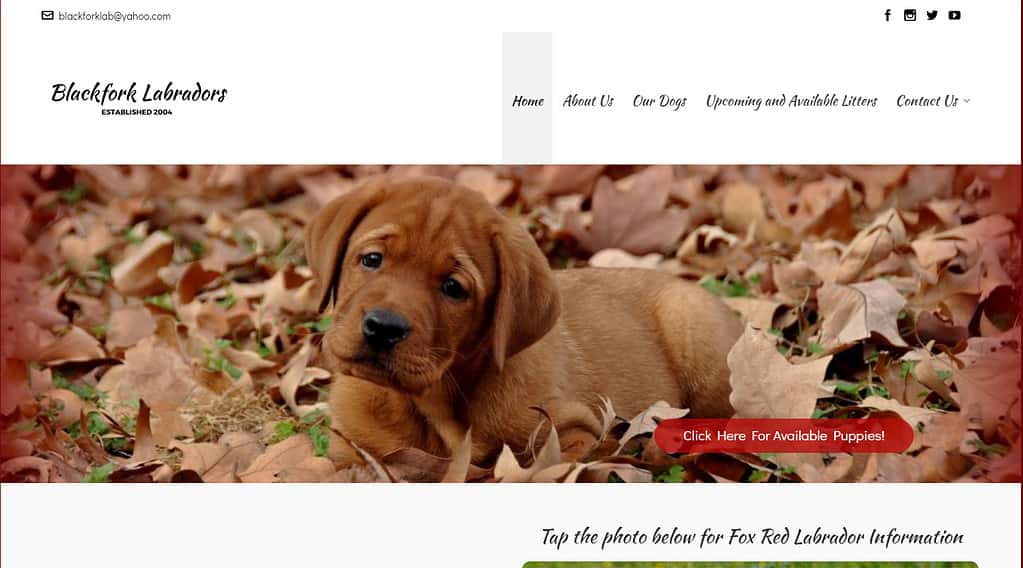 Williams Red Fox Labs is among the leading breeders of Fox Red Labrador Retrievers in the United States. This small family breeding company is located in Youngsville, North Carolina, selling excellent Fox Red Labrador Retriever puppies.
They are passionate about improving the Red Fox Labrador breed and take pride in their intelligent and affectionate dogs. These dark red shade Labradors possess a distinctive reddish coat and share the same friendly and gentle temperament as other Labrador Retrievers.
Due to their unique coloration, prices for puppies from Williams Red Fox Labs may be higher than those from breeders specializing in more traditional colors.
Keepsake Labradors LLC's is a highly regarded breeder of Labrador Retrievers in the United States, specializing in Fox Red Labradors. With their commitment to producing top-quality Lab puppies, Keepsake Labradors has become synonymous with excellence in the field.
They offer male and female red Lab puppies for adoption, ensuring that each pup comes from excellent pedigrees and health clearances. As American Kennel Club (AKC) members, all their Lab puppies come with registeration and meet breed standards.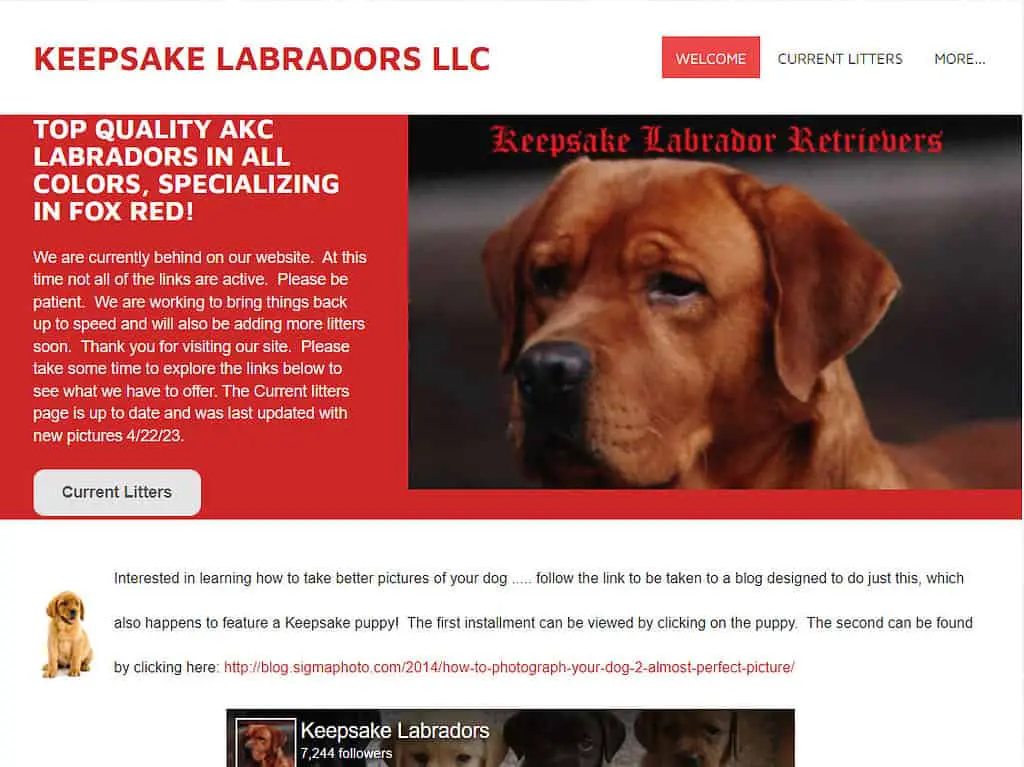 Evergreen English Labrador is a reputable breeder in the United States that specializes in raising high-quality Fox Red Labradors. As a family-operated breeding program, they specialize in producing healthy dogs with superior intelligence.
Their puppies are famous for their dark red shade of yellow coats, which gives them a unique appearance. Evergreen English Labrador ensures their excellent dual-purpose labradors are great as hunting companions. Their strong focus on proper nutrition and care has made them one of the country's top choices among red fox lab breeders.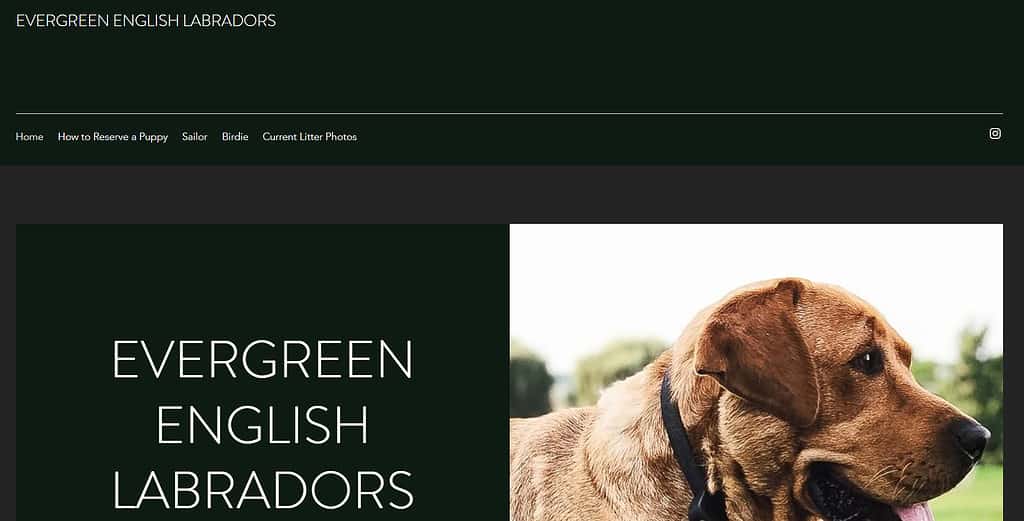 Ember Rays Labrador Retriever Breeders
Ember Rays Labrador is a renowned breeder associated with Fox Red Labradors in the United States. Located in Bozeman, Montana, Ember Rays Labrador specializes in breeding generations of champion dark red shades of yellow Labradors. With a focus on ethical practices and responsible breeding, they are now one of the country's top red fox lab breeders.
As a family-owned and operated home-based breeder, Ember Rays Labrador offers Fox Red Labs, Non-Dilute yellow, chocolate labs, and black English-type Labrador Retrievers. Their dedication to producing well-conditioned puppies is evident through their commitment to maintaining the distinct and unique color appearance that sets Fox Red Labs apart from other breeds.
Whispering Pines is a well-known breeder associated with Fox Red Lab Breeders in the United States. They specialise in developing the Australian Labradoodle breed and specialize in breeding miniature and small Australian Labradoodles.
Located in Milaca, Minnesota, Whispering Pines sells fox red lab puppies. They ensure that their English-style labradors are well-conditioned and AKC registered. With various colors, including black labs, yellow, chocolate, and fox red, Whispering Pines provides high-quality labrador retriever puppies for families looking to add a new furry member to their home.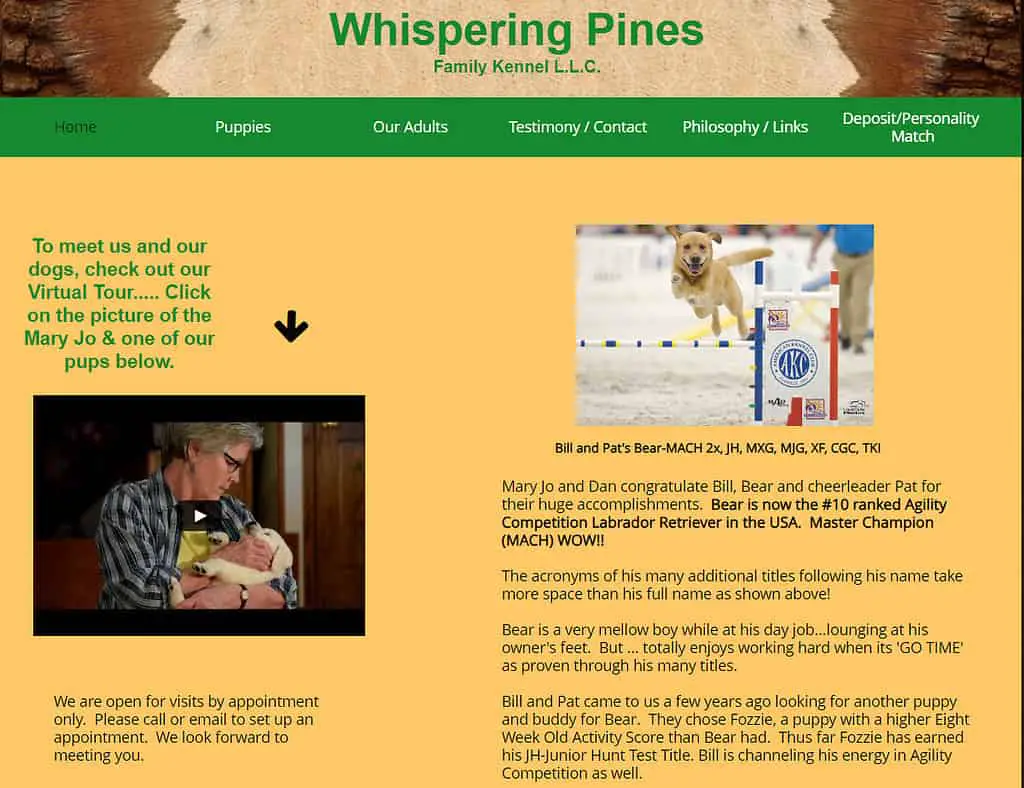 Daisy Mountain Labs, based in Arizona, is a reputable breeder of Fox Red Labradors in the United States. They are known for their ethical practices and responsible approach to breeding. Their breeding program focuses on producing healthy and well-socialized puppies that bring love and joy to their new homes.
Situated on a sprawling 120-acre farm, Daisy Mountain Labs offers a nurturing environment for their dogs. In addition to Fox Red Labs, they breed Labradors of separate color, including yellow, chocolate, and black Labradors.
As an AKC-registered breeder, Daisy Mountain Labs has gained recognition across United States. You can find detailed information about their selective breeding program on their website.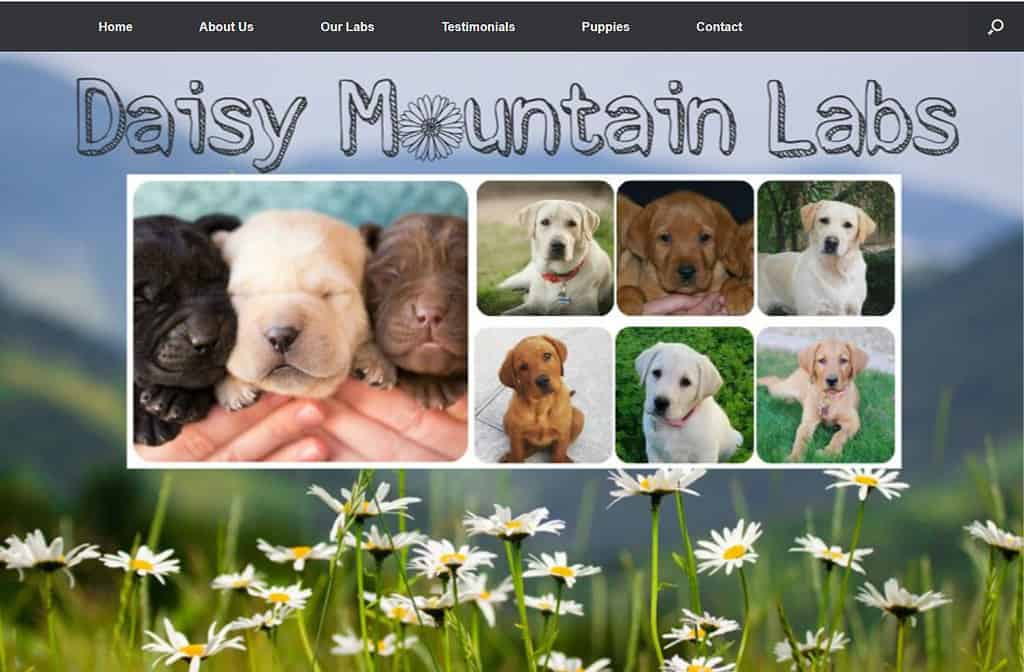 Krautkramer Kennels, located in Central Wisconsin, is a small breeder dedicated to producing top-quality Fox Red Labrador Retrievers. With a commitment to ethical practices and responsibility, Krautkramer Kennels aims to breed dogs that excel as beloved family pets.
Adhering to the American Kennel Club Labrador breed standard, their Fox Red Labs are intelligent and affectionate companions. Originally bred as hunting partners, these dogs are famous for their loyalty and love towards their families.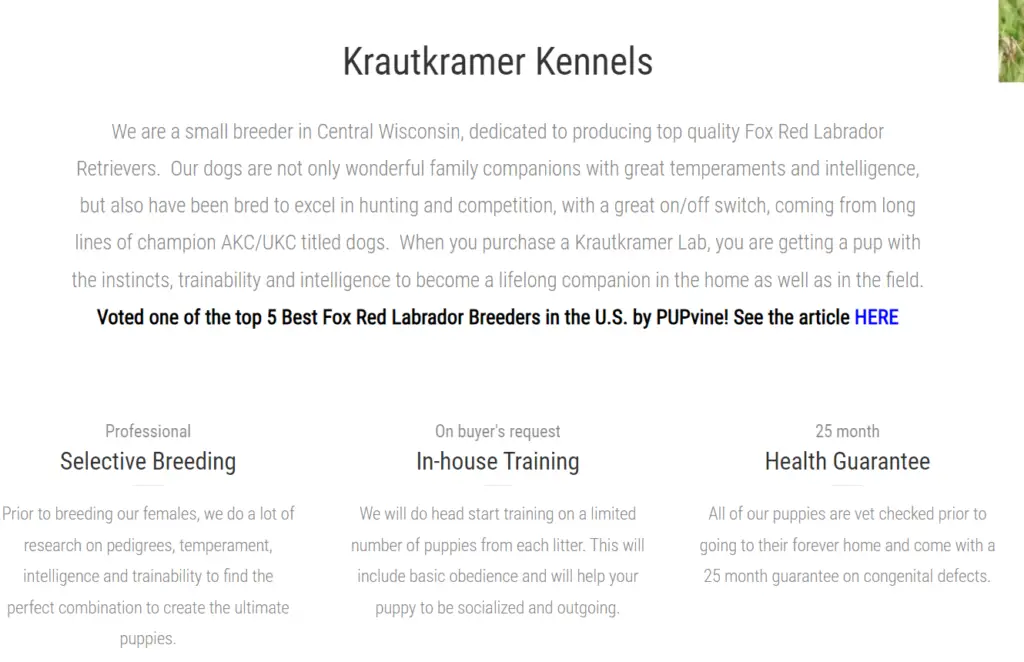 Rustic Fields Labradors is a reputable breeder of Fox Red Labs in the United States. With their commitment to producing high-quality lines of champion well-tempered puppies, Rustic Fields has gained a strong reputation.
Their breeding program focuses on preserving the red fox coloration's natural characteristics and beauty while prioritizing health and temperament. All their puppies come from registered AKC parents, ensuring they meet the breed standards. If you're looking for a stunning Fox Red Labrador with excellent lineage and exceptional qualities, Rustic Fields Labradors should be on your list.
Country Labs is a reputable and trustworthy source for detailed information about red fox lab breeders in the United States. They provide valuable insight into the different breeders available, making it easier for potential buyers to find their perfect match.
With Country Labs, you can learn about various red fox lab breeders and access registration and health status. This is essential when purchasing a fox red Labrador retriever, ensuring you get a healthy puppy from a reliable breeder. Their extensive knowledge, veterinary technician, and resources make Country Labs an excellent resource.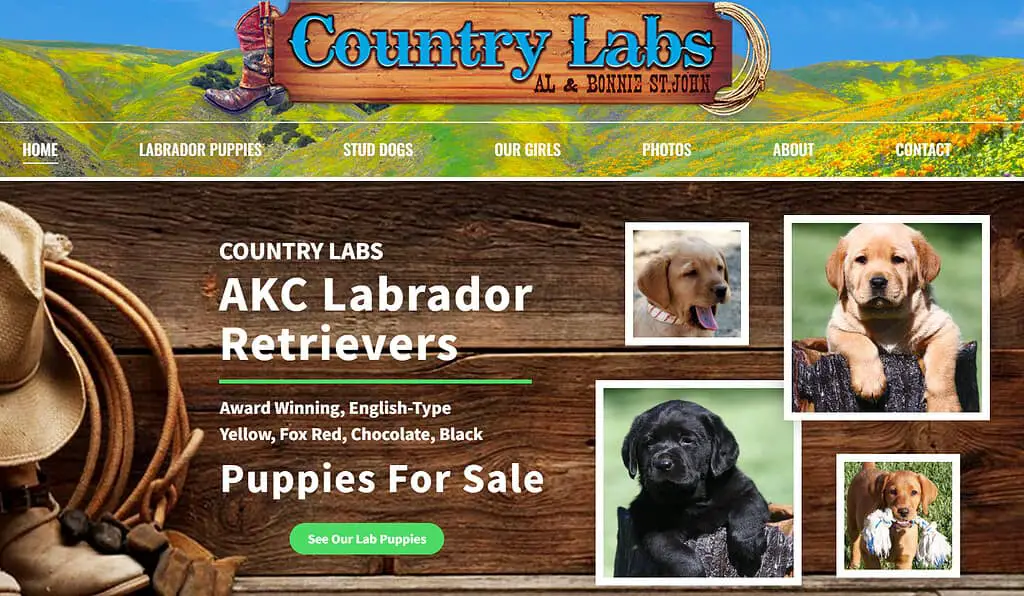 Author Profile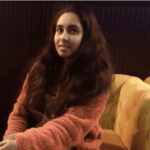 Labradors have an extraordinary capacity for love and companionship, and my mission is to help you unlock their full potential. Hi there! I'm Sarah, a proud contributor to Labradorandyou, the go-to online resource for all Labrador Retriever enthusiasts. As a lifelong owner and avid admirer of these remarkable dogs, I bring a wealth of knowledge and hands-on experience to our readers.

One of my strongest beliefs is in the power of positive reinforcement training. I'm truly passionate about helping our readers build strong, positive relationships with their Labradors. Whether you're a first-time owner or a seasoned Labrador enthusiast, I aim to provide you with the resources and guidance to cultivate a bond that will endure a lifetime.