Choosing a trusted Labrador breeder in New York can seem daunting, given the numerous options available. This is where our carefully curated list of ten reputable breeders comes into play. Our comprehensive guide will provide you with all the necessary details about each breeder, making your decision significantly easier. Read on to embark on your journey of getting the perfect furry companion!
On The Bluff Labradors is in Germantown, New York. They have a goal to breed lovely and well-behaved Labrador Retrievers. You can find different types of Labrador puppies there. Chocolate, Red Faux, Black and Yellow English Labradors are all available.
This labrador breeder in NY keeps the puppies safe and happy. They live in a separate house on their land from birth until they find their new homes. Mary handles the work as the manager while Kyle oversees training for these Labs. Both ensure each puppy has the best start in life before going to its forever home.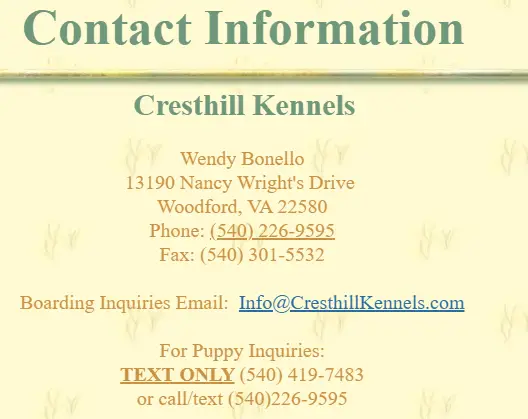 Russford Labradors is in Bath, New York. This breeder loves dogs and knows a lot about them. They pick their dogs based on health, how they act, and how easy they are to train.
The team at Russford puts the Labradors through many tests for health issues. They only want the best dogs to breed. This makes sure that you get a happy and healthy puppy.
In addition to breeding top-notch Labs, Russford also participates in dog shows. Their labrador retrievers often win prizes due to good training and care from their staff members. People trust this place as one of the best Labrador breeders in New York.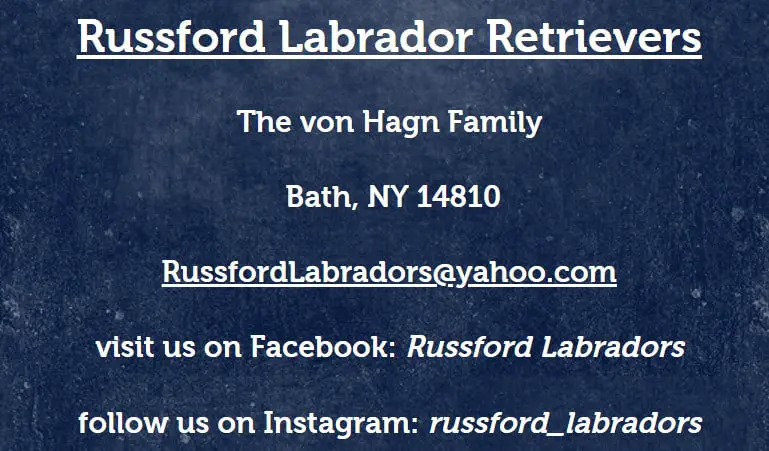 Hidden Pond Labradors is in Waverly, NY. They make black, yellow, and chocolate Labs. Each puppy gets a one-year health promise. This breeders' main goal is to build trust between the Labrador and their owner. Many people say good things about Hidden Pond Labradors, with an average rating of 5 stars from 27 reviews.

At Hampton Labradors, you can trust the pups. The kennel sits in Ontario, NY, and has been since 1998. It's a small hobby spot where they breed Labradors with love. As Labrador breeders in New York go, this one gets top marks.
They ensure every pup is healthy and happy before it goes to its new home. Folks looking for Labrador retriever breeders in NY should check out Hampton Labradors!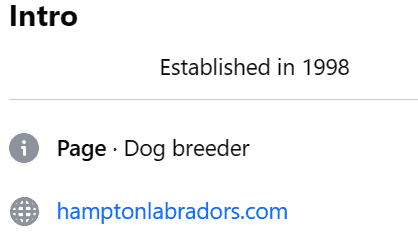 Morning Glory Labradors is in upstate New York. It is east of Saratoga. They breed labrador retrievers from the AKC, also known as American Kennel Club.
Their dogs live a kennel style life. This means they have lots of space to run and play. The team at Morning Glory Labradors cares a lot about their dogs' health and happiness. They use raw food diets and natural ways to keep them well.
Many people trust Morning Glory Labradors with their furry friends' needs. They work closely with other vetted Labrador breeders in New York too. This helps ensure that all puppies they bring into the world are happy, healthy, and ready for loving homes.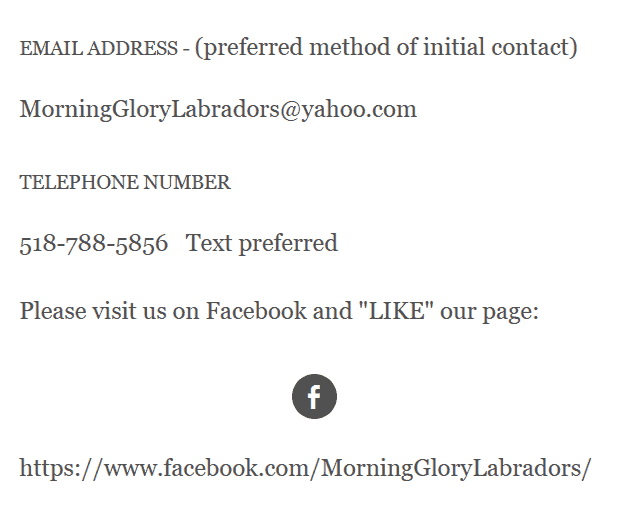 Temple Labrador Retrievers sits in Poughquag, NY. A source named Good Dog trusts them a lot. They are a labrador retriever breeder in New York that people also trust. Their dogs are known to be very friendly and smart. They train their Labradors well so they can learn many tasks. People love these dogs because they can do many things.
Rhumbline Retrievers is in Mattituck, New York. They have been a part of the dog world since the late 1980s. These Labrador breeders in NY work hard to raise strong and healthy dogs. Good health, a calm mind, and great work skills are what they want for their Labradors.
Many people know this breeder because it gives us top-quality dogs. The American Kennel Club (AKC) also knows them well for this reason. So if you live in New York and want a good Labrador, you should consider Rhumbline Retrievers.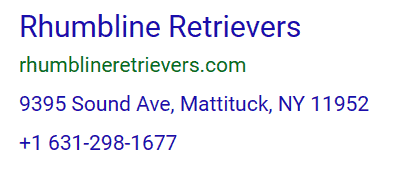 Honeysuckle Labradors is in New York. This place makes champion Labrador Retrievers. They focus on two things with their pups. One, they want them to be a great friend for a family.
Two, they hope the dogs will do well at hunting and shows.
The dogs grow up in a house, not a small cage. The puppies from Honeysuckle Labradors are healthy and happy. Before you take one home, it goes to the vet for a full check-up. It also gets its first shots and medicine to stop worms.
Every pup has an AKC paper and a microchip before going home with you.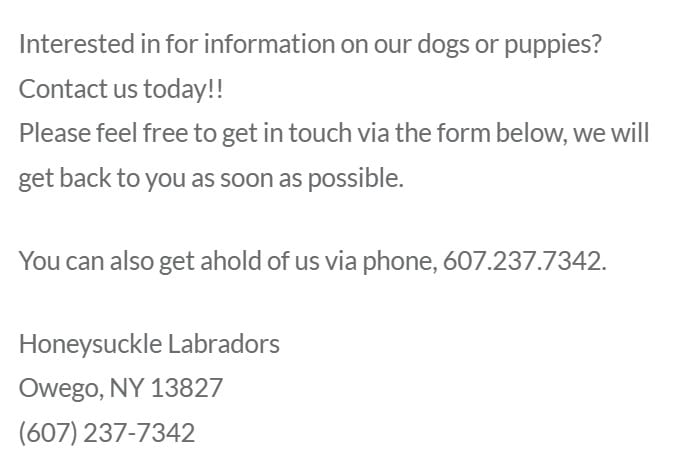 Stoneleigh Labradors are in Brewster, NY. They love their dogs and take good care of them. The Labrador Breeders New York team use 30 acres of land for the dogs to play in. This is also where they meet horses.
The dogs at Stoneleigh Labradors come from strong bloodlines. All puppies are AKC-registered, champion-bred black and yellow Labradors. Health testing is very important to them. They make sure all their Labrador Retrievers are healthy before they find a new home.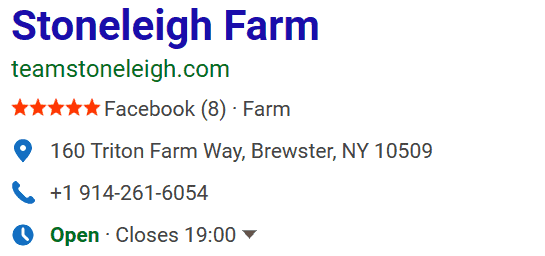 Conclusion
New York is brimming with fantastic Labrador breeders. Each offers a unique experience, and they all love Labradors deeply. Being in the care of trustworthy breeders will ensure that your future lab friend is healthy, happy, and ready for fun.
So choose one of these ten amazing breeders to find your perfect companion!
FAQs
1. Where can I find trusted Labrador breeders in New York?
You can find trusted Labrador breeders across New York state, including upstate NY and other parts of NY.
2. What should I look for in Labrador retriever breeders in NY?
Look for Labrador retrievers from breeders that raise healthy dogs with good behavior traits, this will help to ensure you get a labrador you can trust.
3. Are there specific areas where the top 10 Labrador breeders are found?
Yes, some of the best and highly rated labrador breeders are spread all over New York, including upstate NY.
4. How do I know if a breeder is trusted among many Labrador Breeders in NY?
A good way to know is by checking reviews and testimonials from previous customers who have received labs from various labrador retrievers' breeders across NY State.
Author Profile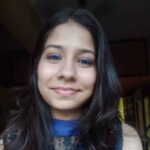 Samta is an experienced Labrador trainer and enthusiast with over 5 years of hands-on experience, contributing invaluable insights and advice to Labradorandyou.com. Her deep understanding of Labrador temperament and intelligence underpins her effective training techniques and product recommendations. Through firsthand experience of the joys and challenges of raising Labradors, Samta's articles provide expert advice for both seasoned and new Labrador owners, covering training, care, and innovative product selection. Her commitment to enhancing the well-being of Labradors and their owners permeates her work, making it an indispensable resource for Labrador enthusiasts