Looking for puppies for sale with trusted lab breeders in Massachusetts? With numerous breeders around, finding the right one can be overwhelming. Here's a list of reputable Labrador retriever breeders in Massachusetts who prioritize health and temperament while adhering to an ethical breeding program.
Recognizing a Reputable Lab Breeder
Recognizing a responsible breeder involves diligence and checks beyond simple puppy viewing. Shining stars like Hoof-N-Paw Labradors, Mello Labradors, and Excalibur Labradors have set standards high by holding health certifications and providing OFA certification on elbows and hips.
Key identifiers of a quality breeder include their quality standards and commitment to genetic health issues prevention. They ensure their dogs are regularly dewormed, given mandatory dog vaccine shots, cleared for CERF (Canine Eye Registry Foundation), and hold an Orthopedic Foundation for Animals (OFA) certificate.
The best Labrador Breeders in Massachusetts also give health guarantees, making bringing home healthy puppies easy. This intense focus on ethical breeding practices guarantees a healthy Labrador with robust genetic conditions.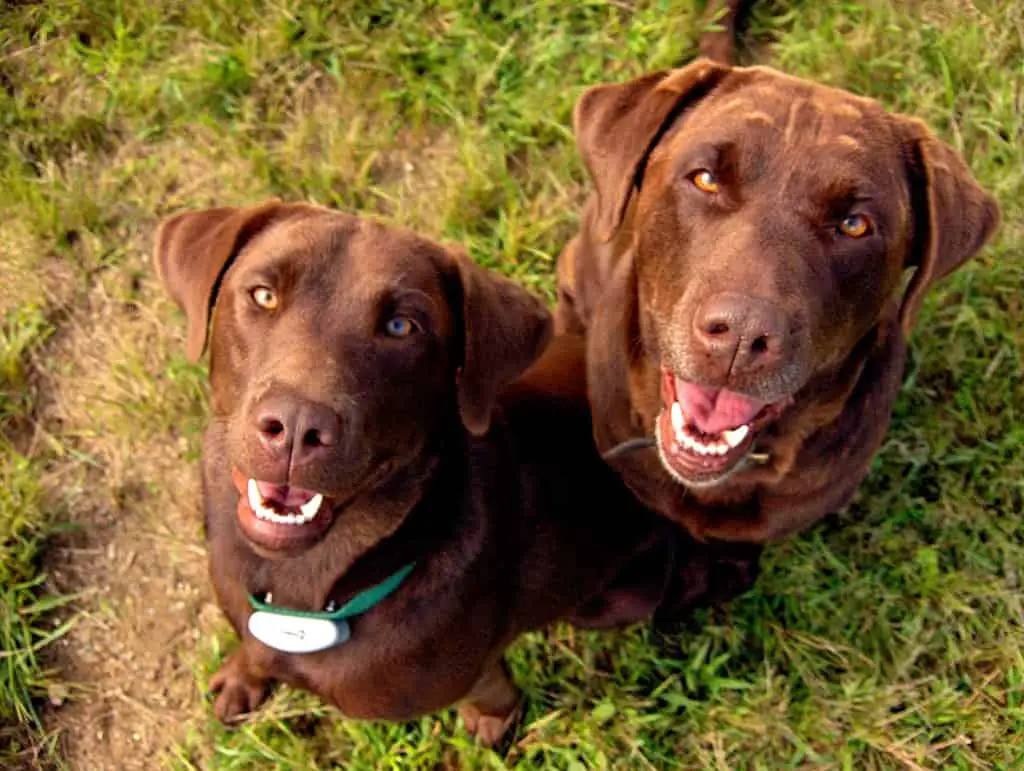 Top Labrador Retriever Breeders in Massachusetts
Hoof-N-Paw Labradors takes pride in being a beacon among Labrador breeders in Acushnet, Massachusetts. Showcasing an incredible array of healthy and colorful breeds like the red fox, chocolate, black, yellow, silver, and charcoal Labrador retrievers makes this breeder remarkable.
With their well-deserved reputation for producing AKC-registered puppies. Puppies are always with great temperament and excellent health conditions, proven by OFA certification against genetic disorders.
They are highly sought-after by dog owners seeking family companions or competition show dogs. Beyond breeding quality Labs, Hoof-N-Paw also holds firm affiliations with other top-notch breeders across Massachusetts.
Mello Labradors, nestled in Acushnet, Massachusetts, is a premier breeder specializing in English Labrador retriever. As one of the top lab breeders in Massachusetts and with over 15 years of breeding experience since 2003, they deliver exceptional quality pups.
The puppies at Mello Labradors are American Kennel Club (AKC) registered and pass the Orthopedic Foundation for Animals (OFA) hip and elbow exam. This is a hallmark of ethical breeding practices safeguarding against genetic disorders common among your family pet.
Their diverse bloodlines encompass American, Canadian, and International champions highlighting their dedication to maintaining and improving canine genetics.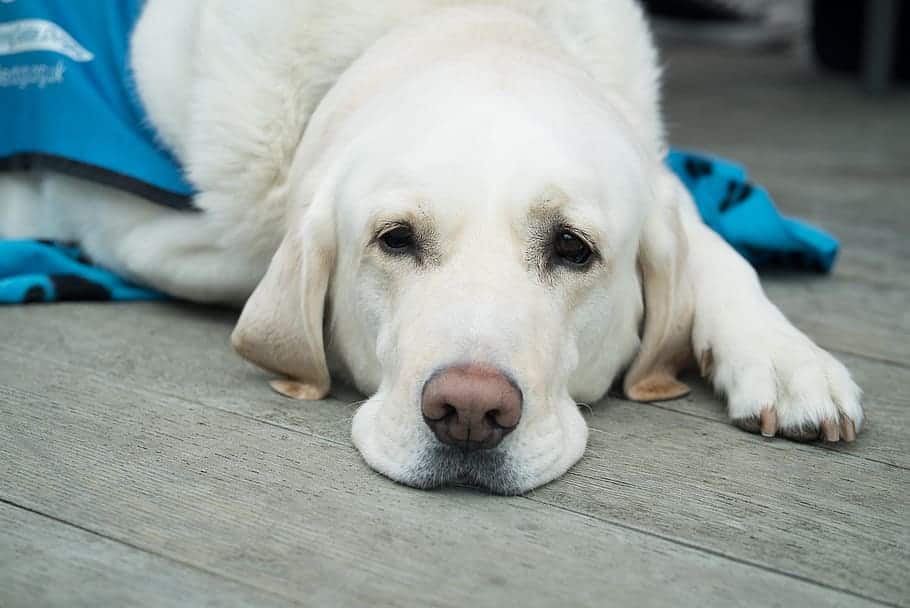 Excalibur Labradors, located in Acushnet, Massachusetts, is a reputable breeder known for producing exceptional English Labrador Retriever and Bernese Mountain Dogs.
With over 15 years of experience, Excalibur Labradors has established itself as one of the top breeders and is registered with the American Kennel Club (AKC) for their English Labrador Retrievers.
This breeding establishment produces Labradors with specific colors, including yellow, black, and chocolate AKC Labrador colors. Their focus on genetic health ensures that their puppies are healthy and happy.
Excalibur Labradors prioritizes breeding Labradors of the finest quality and breed standards. 
Based in Burlington, Massachusetts, Cedarbrook Labradors is an AKC-registered breeder specializing in English Labrador Retriever. With a focus on health and overall development, Cedarbrook Labradors produces happy and calm temperament Labrador puppies.
They strongly emphasize the well-being of their dogs, ensuring they are healthy and have stable temperaments. As part of a network of reputable breeders in Massachusetts, Cedarbrook Labradors is dedicated to finding suitable homes for their high-quality Labrador puppies.
Their commitment to breeding excellence makes them a trusted choice for anyone looking for a Labrador Retriever puppy in Massachusetts.
Handy Hill Labradors is a trusted and AKC-registered breeder in Acushnet, Massachusetts. They specialize in breeding black, yellow, and chocolate Labrador Retriever, emphasizing health and overall development.
With decades of experience, Handy Hill Labradors strives to produce happy, healthy, and calm puppies that make perfect companions for families or individuals. They are dedicated to verifying their puppies against genetic disorders common to the breed, ensuring that every pup they sell is of the highest quality.
Handy Hill Labradors actively participate in conformation shows where their Labradors showcase their exceptional looks and temperament.
Overall, Handy Hill Labradors is a reputable breeder that prioritizes the well-being of its dogs while producing top-quality AKC-registered English Labrador Retrievers in various colors.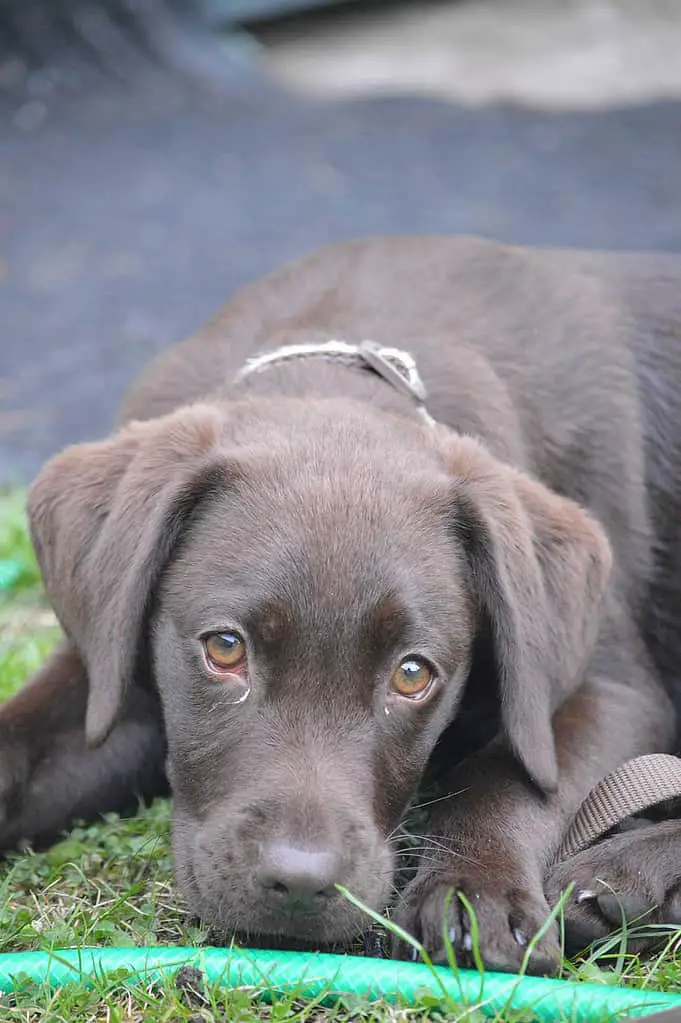 Dunrovin Farming Kennel is a highly regarded Labrador breeder based in Massachusetts with over three decades of experience. They have established themselves as one of the top Lab breeders in the state, earning a reputation for their expertise in breeding Labrador Retriever.
Dunrovin Farming Kennel ensures their Labrador puppies are raised in a loving and nurturing environment. They prioritize level of training and obedience, producing happy, healthy, and calm puppies for families looking to add a new furry member to their home.
As a verified and certified breeder, Dunrovin Farming Kennel provides high-quality Labrador puppies to families in Massachusetts and beyond. Their long-standing reputation in the breeding community speaks volumes about the care and dedication they put into their work.
D&D Labradors is a reputable Labrador breeder based in Massachusetts, run by the Fiandaca family since 1997. With their years of experience and dedication to the breed, they specialize in producing high-quality Labrador Retriever with excellent temperaments.
D&D Labradors carefully plans their upcoming litters per pair every year, emphasizing finding suitable mates and loving pet parents for their dogs. They prioritize the health and well-being of their Labradors, conducting v health tests such as certifications for elbows, hips, and eye exam..
D&D Labradors' commitment to breeding healthy and intelligent Labradors makes them a top choice for anyone looking for a lab in Massachusetts with sound health.
Details on Select Labrador Retriever Breeders In the United States
In this section, we will delve into the details of some select labrador retriever breeders in Massachusetts who are known for their quality Labrador retrievers.
PuppySpot Labradors is a reputable breeder in Massachusetts that takes the stress out of finding your perfect Labrador puppy. They have an independent Scientific Advisory Board dedicated to ensuring their puppies are healthy and happy.
They provide comprehensive health records for each puppy, including vaccinations and regular deworming details. Their puppies also come with AKC registration papers, giving you peace of mind that you're getting a purebred Labrador retriever.
When you choose PuppySpot Labradors, you can trust that you're bringing home a high-quality and well-cared-for companion for life.
Paddington Labrador Retrievers, located in Charlton, Massachusetts, has been a trusted name in the breeding industry for over 30 years. 
What sets Paddington Labrador Retrievers apart is their commitment to genetic testing in the United States. They conduct aptitude tests on their retriever puppies at just 49 days old to assess their temperament and suitability for various roles.
Additionally, Paddington Labradors provide OFA certification on elbows and hips, ensuring their puppies are free from potential genetic conditions.
CERF health clearance for their puppies' eyes is also provided by Paddington Labradors Retrievers, giving pet parents peace of mind regarding the overall health of their new furry family member.
Hoof-n-Paw English type Labrador Retrievers, located in Acushnet, Massachusetts, is a reputable breeder known for producing labradors in various colors. They offer diverse options for potential pet parents, from red fox and chocolate to black, yellow, silver, and charcoal labs.
With their focus on maintaining the highest standards of breeding practices and health certifications such as OFA, CERF ), Hoof-n-Paw ensures that their labradors are healthy and free from genetic disorders common to the breed.
They take pride in providing high-quality English style labradors with excellent temperaments that make them great companions for families or individuals looking to add a furry friend to their lives.
Factors to Consider When Choosing Labrador Retriever Breeders
Choosing the right Lab breeder is crucial when looking for your new four-legged family member. Here are some essential factors to consider:Firstly, look for a reputable breeder with a proven track record of producing healthy and well-tempered Labrador Retrievers.
You can go for breeders like Pacheco Kennels in Raynham run by Kim Pacheco or Willow Wind Labradors in Granby, who prioritize genetic health testing and puppy socialization.
Secondly, consider the breeding experience and expertise of the lab breeder.
Millstone Kennel in Assonet has been selectively breeding and testing for genetic conditions for years, ensuring you get a high-quality Labrador puppy.
Thirdly, take into account the environment where the puppies are raised.
Handy Hill Labradors in Acushnet specializes in ethical breeding practices and competes in conformation shows, indicating their dedication to raising healthy dogs.
Next, finding out if the breeder provides health certifications for their puppies is essential.
Dunrovin Farm Labrador Retrievers and Hoof-n-paw in Morses Lane ensures AKC-quality puppies by offering basic obedience training as part of their program.
Lastly, ask about any additional services or support the breeder offers after you bring your labrador home.
Mountain Side Labradors in Ashby stands out due to its commitment to providing ongoing support throughout your dog's life.
By considering these factors mentioned above – health testing practices, breeding experience, environmental conditions; health certification provision, and follow-up support, you can make an informed decision when choosing a lab breeder.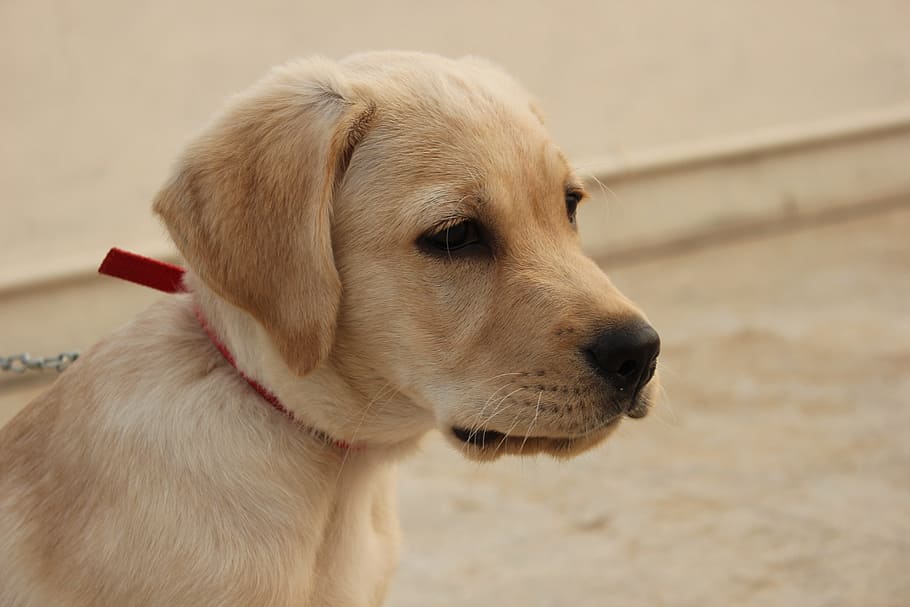 FAQs
How do I find reputable lab breeders in Massachusetts?
Finding reputable lab breeders in Massachusetts can be done through thorough research and asking for recommendations from veterinarians, local dog clubs, or other labrador owners. Visit the breeder's facility and ask questions about their breeding practices, health testing protocols, and the socialization of their puppies.
Some notable mentions are
Are there any specific health concerns associated with Labradors that I should discuss with a breeder?
Labradors are susceptible to certain hereditary conditions such as hip dysplasia, elbow dysplasia, progressive retinal atrophy (PRA), exercise-induced collapse (EIC), and various genetic eye disorders. Avoid buying dogs from the backyard breeding market.
Can I meet the parents of the puppies before making a decision?
Reputable lab breeders in Massachusetts often allow prospective buyers to meet both parents of the puppies or at least one parent if they own only one of them.
Meeting the parents allows you to assess their temperament, conformation qualities, and overall health, giving insights into what traits the puppies may inherit.
It is an excellent opportunity to observe if the parents are well-cared for and have friendly dispositions, as these qualities often pass down to their offspring.
What is a good price for a Labrador?
The average price of a Labrador puppy in the USA is between $800 and $1,200. However, the price can vary depending on a number of factors, including the breeder's reputation, the dog's lineage, age, and color. 
What is the best price for a Labrador puppy?
Here are some examples of the prices of Labrador puppies in the USA:
Black Labrador puppy from a reputable breeder: $800-$1,200
Yellow Labrador puppy from a reputable breeder: $600-$1,000
Chocolate Labrador puppy from a reputable breeder: $1,000-$1,500
Labrador puppy from a backyard breeder: $400-$600
Author Profile
Aritra, the founder of Labradorandyou.com, is a lifelong dog lover whose passion ignited for Labradors for their loyalty and intelligence. With extensive research and personal experiences, Aritra has become a Labrador expert, offering a rich resource on the breed. Labradorandyou.com provides reliable, timely, and evidence-based information, including Labrador-specific product reviews, training techniques, and care tips.

Labradorandyou.com was born out of Aritra's passion and his desire to share his profound knowledge about the breed. The site serves as a comprehensive resource, offering a wealth of up-to-date information for Labrador owners and enthusiasts alike