Are you searching for the best labrador breeders in Montana? Labrador Retrievers are tremendously popular dogs known for their friendly and outgoing nature. This guide will assist you in finding eight trusted breeders to contact in the Big Sky country, ensuring your pup comes from a loving, responsible source.
Why Choose a Labrador Breeder in Montana?
Labrador breeders in Montana give top care to their dogs. These breeders train labs well. They also see that labs are healthy and happy. Labrador breeders here have many years of experience, too.
Breeders like Diamond R Kennels follow strict breeding rules. This breeder has been raising good, easy-to-train labs since 1982. That's a long time! Other breeders focus on special traits in Labs. For instance, Rocky Point Kennels brings up pointing labs only.
Bald Mountain Labradors & Apiary is a place known for its healthy labs. They breed both black and yellow labrador dogs. All their pups come with papers showing they are purebred.
This team cares about their dogs. They keep them happy and strong by feeding them top-notch food and giving them lots of playtime. This helps the dogs to grow well.
The Bald Mountain Labradors & Apiary kennels are clean and spacious enough for all the dogs to move around freely, ensuring their comfort. Also, before being sent to new homes, puppies get checked by a vet who ensures they're healthy.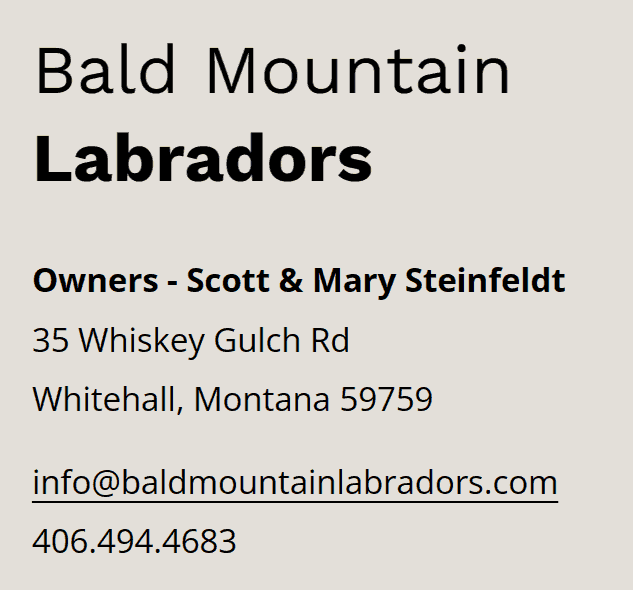 Diamond R Kennels has a long history with Labrador Retrievers. Since 1982, they have been breeding these sweet dogs. Austin and Callan Reyher are the proud owners of this place in Ennis, Montana.
They work hard to breed strong, healthy, and happy dogs. Their aim is for their Labradors to be great workers and family pets too. They want each dog to run fast in the field and cuddle up on the couch at home. Diamond R Kennels puts in much time and care into making sure each Labrador Retriever is special.

Bayside Labradors is a top-notch breeder in Three Forks, Montana. They have been breeding Labrador Retrievers since the 1980s. Bayside Labs focuses on making dogs that are great at work tasks.
The American Kennel Club and Orthopedic Foundation for Animals see them as a Breeder of Merit. This means they do an amazing job at keeping their dogs healthy and purebred. If you want a hard-working friend, Bayside Labradors might be right for you!

Lori's Labradors is a well-known lab breeder in Montana. This place has smart, calm and easy-to-train pups. The English Labrador Retrievers are their special breed. These dogs look different from other labs and have a soft nature.
Their location is at 38 Ballard Ln, Whitehall, Montana. You can also reach them by phone at (406) 560-3939. During the stay-home time because of COVID-19, they made safe plans for people to get puppies.
They ensure the pup and its new owner are safe during this time. So, if you want a sweet-natured lab pup that's easy to teach things, think about getting one from Lori's Labradors.

Big Sky Labrador Retrievers is in Missoula, Montana. They have been breeding and competing with Labradors since 1988. These labs are top-notch trained for the field and family life.
The American Kennel Club knows all about them too! Not just that, they also breed Golden Retrievers. Their dogs are well-loved, looked after and really smart. If you want to take home a great dog, Big Sky Labrador Retrievers is worth your time!

Rockin Z Labs is in Missoula, Montana. For over 15 years, they have bred gun dogs. They give special care to the dogs they breed. Rockin Z Labs breeds Labrador Retrievers for hunting tasks.
They work with Montana Natural Beef, too. The aim is to raise Labradors on large fields. These fields are full of natural beauty and resources. Rockin Z Labs thinks this helps keep their dogs happy and strong.
The team at Rockin Z Labs loves what they do! They believe in giving their Labradors everything they need for a healthy life. That is why Rockin Z Labs is a top pick for Labrador breeders in Montana.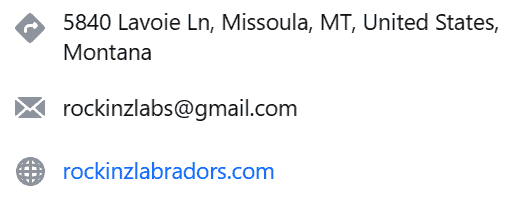 Labradors of Montana is known for their good dogs. They live in both northern Idaho and Montana. The team ensures that puppies play with kids and other dogs. This helps the puppies learn how to be around others.
The pups from Labradors of Montana are also great hunters. They are easy to train, so they make great family pets too. If you want a Labrador puppy, you can trust this breeder in Montana.
Anyone looking for labrador breeders in Montana should contact them soon!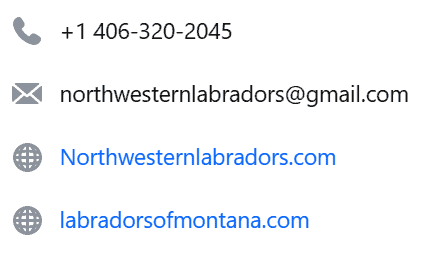 Conclusion
So, you have a list of eight top Labrador breeders in Montana. These places love Labradors and want them to grow up in good homes. They like their dogs to be happy and healthy. Now is the time for you to pick one and meet your new best friend!
Author Profile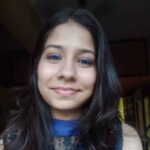 Samta is an experienced Labrador trainer and enthusiast with over 5 years of hands-on experience, contributing invaluable insights and advice to Labradorandyou.com. Her deep understanding of Labrador temperament and intelligence underpins her effective training techniques and product recommendations. Through firsthand experience of the joys and challenges of raising Labradors, Samta's articles provide expert advice for both seasoned and new Labrador owners, covering training, care, and innovative product selection. Her commitment to enhancing the well-being of Labradors and their owners permeates her work, making it an indispensable resource for Labrador enthusiasts